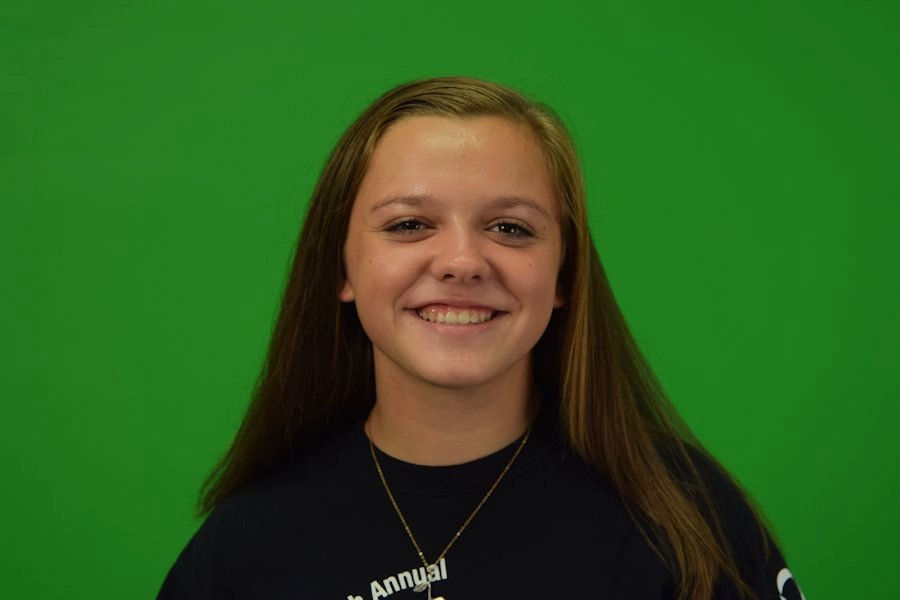 Hi, I'm
​
Ally Jones and I'm a Sophomore at Tyrone Area High School. This is my first year on the
Eagle Eye
staff. I play for the Lady Eagle softball team and Tyrone's summer travel team.
I am also involved in National Honors Society. In my free time, I enjoy going to Penn State Wrestling matches, listening to music, baking, cooking, and volunteering. I joined
Eagle Eye
to improve my writing skills and I hope to write about sporting events this year. After high school I'm planning to go to college for early childhood education, particularly for children with disabilities.
Ally Jones, Staff Writer
Feb 13, 2020

Tyrone Takes Down the Dragons

(Story)

Feb 11, 2020

Tyrone Softball Field Vandalized

(Story)

Feb 05, 2020

Tyrone Wins Backyard Brawl Pinfest

(Story)

Feb 03, 2020

Golden Eagle Grapplers Take Down Mo Valley 48-30

(Story)

Jan 10, 2020

Tyrone Wrestling Earns Home Win Over Ligonier Valley

(Story/Media)

Dec 20, 2019

Golden Eagles Fly to First Victory

(Story)

Dec 13, 2019

Bellefonte Pins Tyrone in Season Opener

(Story)

May 24, 2019

Cate with a K: Baran Reaches 400 Career Strikeouts

(Story)

Mar 14, 2019

Athlete of the Week: Hunter Walk

(Media)

Feb 06, 2019

Tyrone Out Brawls Bellwood on Senior Night

(Media)

Jan 10, 2019

Athlete of the Week: Mason Walls

(Media)

Jan 07, 2019

Two Golden Eagle Wrestlers Place at Trojan Wars Tournament

(Story)

Dec 18, 2018

Golden Eagle Wrestlers Gain Experience at Panther Holiday Classic

(Story/Media)

Apr 20, 2018

Tyrone Softball Picks Up Another Win For Split Record

(Story)

Feb 23, 2018

Two Tyrone Wrestlers Move to Regionals

(Story)

Feb 15, 2018

Tyrone Wrestling Wins Backyard Brawl

(Story)

Feb 09, 2018

Tyrone Wrestlers Come Up Short on Senior Night

(Story)

Jan 31, 2018

Golden Eagle Wrestlers Suffer Another Loss

(Story)

Jan 15, 2018

Golden Eagle Wrestling Picks up First Win

(Story)

Dec 21, 2017

Tyrone Wrestling Off to a Bumpy Start

(Story)

Nov 15, 2017

Washington DC on a Budget

(Story)

Sep 29, 2017

New Fence Means New Prices

(Story/Media)