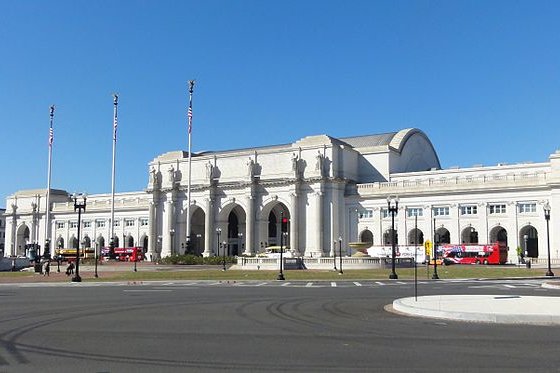 Union Station
The Union Station in Washington D.C consists of ways to travel in the city and a mall with a food court.
For traveling in the Union station there is a variety of ways to travel. Some of the ways to travel is by Amtrak, metro, buses, and taxis.
The mall consists of many stores, some are:
Ann Taylor
The Body Shop
Claire's
H&M
Kiehl's
MAC
Swarovski
Unique Eyebrows
Victoria's Secret
At the station you can eat anywhere from Bojangles to Thunder Grill.
Places to eat:
Bojangles
Bold Bite
Cajun Grill
Chipotle
Chop't
Crepe Lena
Dunkin' Donuts
East St. Cafe
Einstein Bros Bagels
Haagen- Dazs
Jamba Juice
Johnny Rockets
Laduree
Le Pain Quotidien
Legal Sea Foods- coming soon
Lotus Express
McDonalds
Neuhaus
Uno Pizzeria & Grill
Potbelly Sandwich Shop
Pret a Manger
Roti
Sakura
Sbarro
Shake Shack
Starbucks
Subway
Sugar Factory
Taco Bell
Thunder Grill