Halloween Kills Doesn't
As the temperatures drop and school kicks back into session, Michael Myers is back for revenge. Again.
The latest installment of the infamous movie series, which now stands at 12, features similar characters and the same main antagonist. We all know him as the man in the white mask, Michael Myers.
In Halloween Kills, Myers is back in his hometown for another chance to terrorize Laurie Strode. Strode has been a main target of Myers since the original classic. Strode manages to get the hospital and town together to "END EVIL TONIGHT." It is easy enough to say we all know how the movie ends, just like the other ones.
But are the directors stretching this idea too thin?
Ah…yes. Most viewers were also disappointed in the well-acclaimed movie series after seeing its most recent incarnation, which premiered this weekend.
Halloween Kills ranked a dismal 39% on the Rotten Tomatoes, a 0-100 percentage scale used by movie-watchers to rate movies.
In contrast, the first Halloween, from 1978, has a 96% Rotten Tomatoes score.
"It's going back to the franchise's long-running tradition of producing subsequent Halloween movies so painfully inferior that you can feel not just your fandom but your very lifeforce being drained," said David Fear, a critic from the Rolling Stone.
The actual movie series is very highly-acclaimed, explaining why there was so much disappointment in the 2021 movie. A relief though is the 11 before the most recent went over pretty well in the movie world.
If all you are looking for is some blood and gore, then Halloween Kills is just the movie. But if you are looking for anything with a strong plot behind it, Halloween Kills simply doesn't.
Leave a Comment
About the Contributor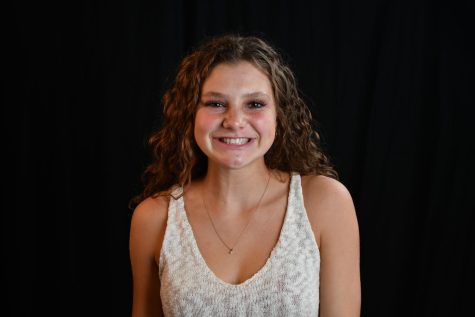 Marissa Lewis, staff writer
Marissa Lewis is a first-year Eagle Eye member and a part of the '22 senior class. She runs track and cross country for the high school teams, and plays...