Cyberpunk 2077 Glitches: Features or Bugs?
The future. There are a lot of ideas as to what the future could turn out to be. How much is technology going to advance? What's the state of humanity?
Video games are a good way to dive into the idea of the future. It's also the inspiration for the storyline of one of the most popular, and most criticized, games of the year: Cyberpunk 2077.
Cyberpunk 2077 is in the Action RPG genre made by CD Projekt Red.
The release of the game took much longer than expected, finally hitting the market on December 10, 2020, just in time for the holiday season.
The Cyberpunk world takes place in Night City, a huge metropolis filled with crime and gangs.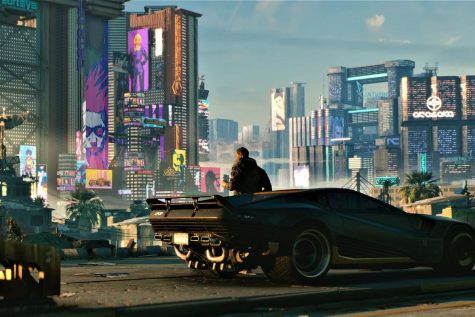 Players take on the identity of V, a very customizable character that can have thousands of different weapons and clothing.
This genre is about leveling up your character and deciding what skills your character can have. You can also apply different modifications to your character that can change your arms into giant mantis blades, you can also add a chip to your head that causes your bullets to home into your target.
The game and the story are both fun to enjoy, but the big thing that takes away from the rest of the game are the much-discussed bugs.
At almost every turn you can see the game glitching. Whether its textures not being loaded or the game completely crashing, there is a wide array of glitches in the game.
You don't even have to do anything special to make the game bug out either. Simply driving at high speeds through the city can cause the game to crash. Getting into huge firefights throughout the city can also crash the game.
Having all these glitches honestly sometimes makes the game fun, but it definitely detracts from the seriousness of the story and makes it feel inauthentic. If the game didn't have them though, then it might be just another mediocre tech-based RPG game. CD Projekt Red has announced that they are going to be fixing the bugs throughout the game as well.
The game has an interesting story and provides a lot of content, but whether you like it or not depends on whether you see the many glitches as a feature or a bug.
I lean toward bug because, while sometimes entertaining and funny, the glitches take the player out of the immersive world and doesn't allow players to become as invested in the characters as they should be in a game of this type.
Leave a Comment
About the Contributor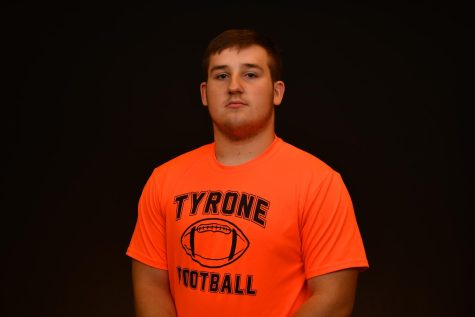 Dylon Brower, Staff Writer
Dylon Brower is a senior in his third year of Eagle Eye who enjoys giving an inside view into the locker rooms of the sports he plays. Dylon is someone...