Eagle Eye Movie Review: Spiderman, No Way Home
Spiderman: No Way Home is the perfect end to the Tom Holland trilogy. The movie answers all the questions that fans may have had over the two previous movies and sets up the possibility for more. 
While watching all movies in the Spiderman series would add emotional depth and value to the movie, this is not a film just for the hardcore Marvel fan, and the average viewer can still enjoy the film without spending days streaming the six previous Spiderman movies, and several others in the Marvel Universe that makes a plot appearance in this new movie. 
The movie picks up where episode two of the Holland series left off, with the villain Mysterio revealing Spiderman to the world on national television as Peter Parker. 
"
In the end, Spiderman: No Way Home is a great film that everyone should watch, even if you are not already a fan of the series.
Peter seeks help from a sorcerer, Doctor Strange, to make the world forget he is Spiderman. However, Dr. Strange's spell goes awry, and without getting into details that would be major spoilers, let's just say that "new threats" to Spiderman and New York emerge. 
Critics have raved about Spiderman's opening weekend with Rotten Tomatoes giving it a score of 94% and an audience rating of 99%. 
Spiderman NWH also now ranks second all-time box office receipts for an opening weekend in the US and third globally. Considering that we are still in the midst of a global pandemic, those are some pretty impressive box office numbers. 
A common criticism of the other movies in this trilogy was that this version of Spiderman never had to go through any kind of serious pain, or it felt like there were no consequences to his actions and somebody would bail him out in the end. This is not the case in this film. 
This is a true coming-of-age story where the Tom Holland version of the character truly learns what it means to be Spiderman and the sacrifice it requires to wear the suit. 
Also, Tom Holland's range of acting and different emotional portrayals add an insane amount of value to the character and depth in emotional scenes. His ability to take over scenes and make the audience tear up is incredible, especially coming from a young actor. 
In the end, Spiderman: No Way Home is a great film that everyone should watch, even if you are not already a fan of the series.
The exact future of the Tom Holland Spiderman franchise is unknown but the directors have said that they do plan to do another trilogy in the future.
View Comments(1)
About the Contributor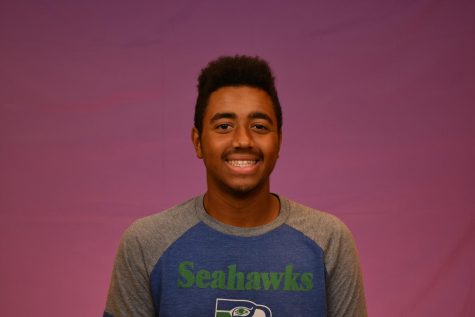 Brayden Sloss, Video Editor
Brayden Sloss is a senior at Tyrone Area High School and this is his 4th year in Eagle Eye. He plays on the Varsity Tyrone Soccer. In Brayden's spare time...