Rocky's Movie Reviews: Creed III
As a continuation of the Rocky movies, Creed III brings the fame of the Rocky franchise to its name, but this installment also brings big changes and controversy to the series.
The first of the changes is actor Michael B. Jordan as the new star of the franchise. The second, and most significant change, is the absence of the franchise's creator, Sylvester Stallone.
The first two Creed movies are about young boxer Adonis Creed fighting his way up to the top. After his father, Apollo Creed died in Rocky IV, it was just Doni (Adonis) and his mom until Rocky Balboa took Doni under his wing in the first movie and trained him.
Rocky and Apollo had been training/sparing partners and even had an official match against each other earlier in the series. They later become great friends before Apollo died.
Since Creed was created to be a continuation of the Rocky Balboa saga, Sylvester Stallone has played Rocky Balboa and has been in Creed's corner the entire time, until now.
However, Creed directors and producers weren't able to agree with Stallone on the third movie's plot, so they created their own vision for the movie, separate from Stallone's, and that didn't roll well with the famous actor/creator of Rocky Balboa.
Jordan, making his directorial debut, decided that he and screenplay writers Keenan Coogler and Zach Baylin would make their own script, writing Rocky Balboa out of the series.
So in Creed III, a retired Adonis Creed faces his most powerful enemy of all, the past.
Just released from an 18-year sentence, rival Damian Anderson seeks revenge against Doni.
Looking for an opportunity to become the champ, Anderson has to challenge the champion, who also happens to be his old friend.
Creed, with his money, title, and family support, must either come out of retirement to face his past or leave it behind him like he's been doing for the past 18 years.
With a perfect blend of emotion and excellent fight scenes, even without Rocky Balboa, this film illustrates how the inability to embrace the past can cause it to catch up with Creed.
Leave a Comment
About the Contributor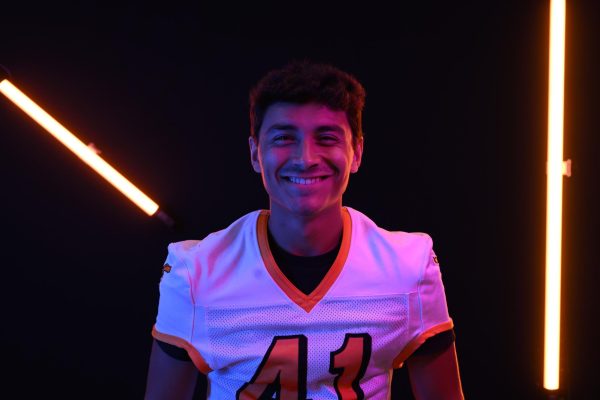 Rocky Romani, Staff Writer
Rocky Romani is a senior at Tyrone Area High School and is back for round four of his Eagle Eye membership. For the Eagle Eye, Rocky mainly covers sports...