The Future of Virtual Reality
Virtual reality (VR) refers to a computer-generated simulation in which a person can interact within an artificial three-dimensional environment using electronic devices, such as special goggles with a screen or gloves fitted with sensors.
With Covid-19 forcing people to stay home, many have turned to virtual reality (VR) for entertainment, work, and education.
Virtual reality was invented in the mid-1980s but didn't really begin to take off in the consumer market until 2016 with the release of the HTC Vive.
VR can be implemented in many parts of life. It can be used for work, school, gaming, and even developing social skills.
In a work setting, VR is used to make interviews faster. Also in a time where it may not be safe to be face to face, VR allows you to do this without the risk of COVID-19. For certain hands-on jobs, companies can create or purchase simulations of the job for new recruits to practice.
Another thing it can be used for is schooling. If virtual reality is manufactured at a lower cost than schools could afford headsets, it would bring a new element to learning. If a classroom is learning about the Amazon Rainforest, virtual reality can place the students into that environment which is something sitting with books can't do.
The world of gaming has also been widely impacted by VR. Many major game development companies have taken their popular games and either made virtual reality remakes or entirely new games in virtual reality.
The last thing VR could be good for is helping people that are shy or not good at public speaking. Games like VR Chat allow users to go into virtual worlds and interact and talk with others. This is a good way for less social people to improve communication.
The major roadblock for virtual reality has been the manufacturing costs, availability, and affordability.
Many companies struggle to get devices under $500, Oculus has been making great strides to get VR to as many people as possible. With the October release of the Oculus Quest 2 coming in at $299, also not requiring a PC which holds many back from VR, Oculus has taken a massive step towards making VR a part of future everyday life.
Leave a Comment
About the Contributor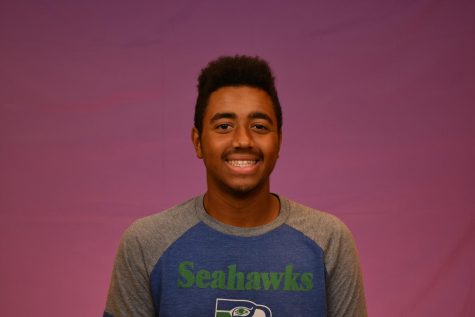 Brayden Sloss, Video Editor
Brayden Sloss is a senior at Tyrone Area High School and this is his 4th year in Eagle Eye. He plays on the Varsity Tyrone Soccer. In Brayden's spare time...