Tyrone's Losing Streak Continues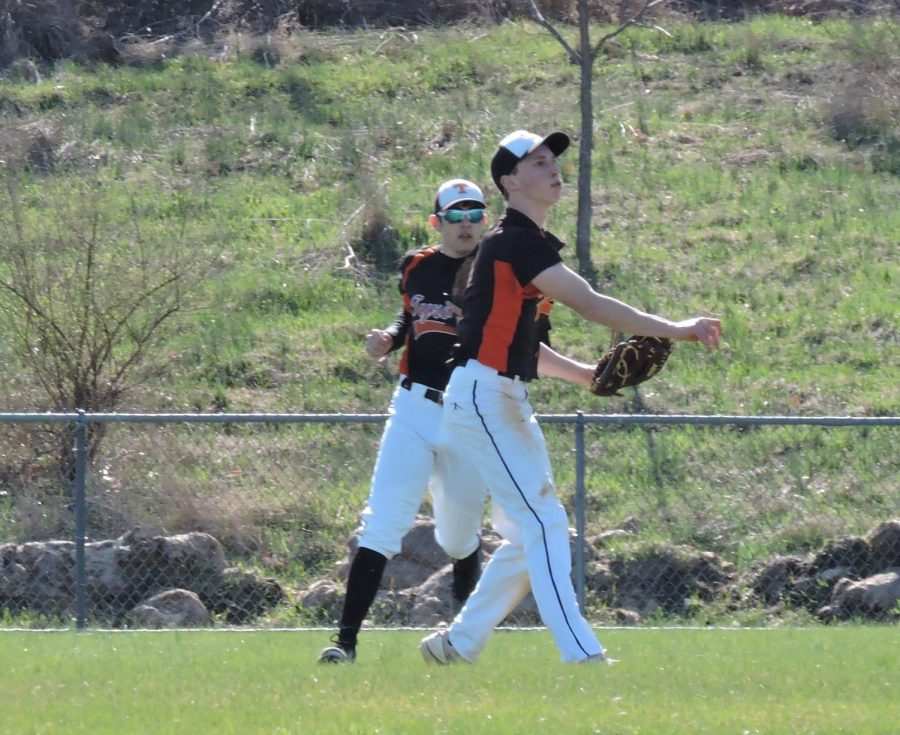 Tyrone lost another tough game against another quality opponent when they fell on Friday to Juniata Valley, 11-10. Freshman Brandon Lucas got his first start on the mound for the Golden Eagles.
Juniata Valley started off the game fast scoring one run in the opening frame after Tyrone was unable to score in the top of the first inning. However, JV's one run lead in the first inning was short lived as Tyrone put up a three-spot in the top of the second inning to take a 3-1 lead.
Juniata Valley pushed across 2 more runs in the bottom of the second inning to end Tyrone's lead tyring the game at 3-3.
Tyrone was unable to retake the lead in the top of the third inning and Juniata Valley capitalized on this and scored four runs off of Lucas to take a 7-3 lead after three innings.
In the top of the fourth inning, Tyrone's bats woke back up as they exploded for 3 more runs but where unable to take the lead as they still trailed 7-6 after the completion of four innings.
Tyrone held JV to zero runs in the bottom of the fourth inning and put up 2 more run in the bottom of the fifth inning to retake the lead by a score of 8-7.
Tyrone's pitching and defense once again help strong in the bottom of the fifth inning keeping JV's offense at bay keeping the score 8-7 Tyrone after five innings. Tyrone added another run in the top of the sixth inning to extend their lead to 9-7.
JV was not done, in the bottom of the sixth inning, they score 4 runs to retake the lead from Tyrone. JV held a 11-9 lead going into the final inning.
Tyrone scored one more run in the top of the seventh inning but was unable to push another run across falling 11-10. With the loss, Tyrone's record fell to 3-12 on the season. Tyrone looks to rebound with a conference game against Bald Eagle on Tuesday.
About the Contributor
Michael Stoner, Sports Editor
Hi, I'm Michael Stoner. I'm currently a senior at Tyrone Area High School, and this is my third year as a member of the Eagle Eye staff. This year,...