LeGars Hits Grand Slam in 20-10 Slugfest Win
In a game where both teams were just knocking the cover off of the ball, Tyrone decided to show up and show out against Huntingdon.
Tyrone senior Zac LeGars went 3-6 on the day, including a grand slam to the pull side to lead the Golden Eagles to a 20-10 win.
Tyrone took an early 4-0 lead in the first, but Huntingdon scored nine in the top of the second, capitalizing on two home runs, a grand slam, and a solo shot from sophomore Eric Mykut and junior Ashton Steele.
Tyrone tacked on 2 in the second and 3 in the third, but Huntingdon added five more, putting Tyrone down 10-9.
But Tyrone jumped ahead again in the fourth and fifth innings, scoring 4 runs, then 6.
The Golden Eagles avoided playing the seventh inning by enacting the 10-run rule in the bottom of the sixth, with Josh Patterson scoring from first after receiving a walk from a 3-2 count.
Ashton Walk and Landon Hamer had three hits and two RBIs for Tyrone.
A.J. Coleman delivered two hits and three RBIs, and Ross Gampe added two hits.
In total, Tyrone recorded 16 hits and a .444 AVG against the Bearcats.
Tyrone was also a threat on the basepaths, stealing 7 bases on the day, a season-high record in one game. The defense was also near-perfection, only committing one error in the high-scoring showdown.
BOX SCORE
HUNTINGDON (10): Mykut cf 323, Foster lf 311, Marshall c 400, Steele 2b 321, Wallen rf 321, B. Woodward dh 312, Sheffield ss 000, G. Woodward 1b 412, Bryson p 211, Miller p-ss 100, Hack ss-p 300. Totals — 29-10-11.
TYRONE (20): LeGars cf 623, Walk ss 453, Gampe 1b 332, Hamer c 413, Coleman rf 412, Miller lf 521, Lehner 2b 321, Seeger ph 010, J. Patterson dh 010, B. McClure 3b 421. Totals — 36-20-16.
SCORE BY INNINGS
Huntingdon 091 000 X–10 11 4
Tyrone 423 461 X–20 16 1
E–Sheffield 2, Steel, Hack, B. McClure. 2B–Foster, Gampe, Coleman. HR–Mykut, Steele, LeGars. RBI–Mykut 3, Foster, Steele, Wallen, B. Woodward, G. Woodward 2, Bryson, LeGars 6, Walk 2, Gampe, Hamer 2, Coleman 3, Miller, B. McClure. WP–Postreich. LP–Miller. SO–Bryson 2, Bonsell 1, Postreich 3. BB–Bryson 2, Miller 3, Hack 1, Bonsell 3, Postreich 2.
Leave a Comment
About the Contributor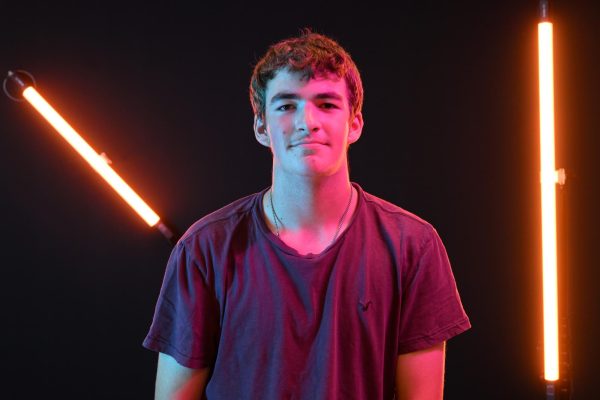 Dylan Ewing, Sports Editor
Dylan Ewing is a junior in his first year as a part of the eagle eye staff. Dylan plays for our Golden Eagles baseball team and is an active member of...