September Renaissance Teacher of the Month Tiffany Smith
The Renaissance Teacher of the Month is chosen by members of the Renaissance Club, one of the longest running student clubs at Tyrone High School
Eagle Eye: Why did you decide to become a teacher?
Tiffany Smith: "I had an amazing math teacher when I went to school here at Tyrone that truly changed my life and I knew that I wanted to be able to have that same impact on other students, so I decided to become a teacher."
EE: How long have you been teaching?
TS: "This year is my 8th year teaching at Tyrone."
EE: Have you taught anywhere else other than Tyrone?
TS: "No, I was very fortunate to get hired at Tyrone right after graduating college that I never had to teach anywhere else."
EE: What is your favorite teaching memory?
TS: "I have so many amazing memories that it is difficult to pick just one. I feel the best part of teaching is forming new relationships with kids each year and watching them grow throughout their high school career and develop into young adults. It is truly a great experience getting to know students and then seeing what they accomplish not only while they are here at Tyrone, but after high school as well."
EE: If you had chosen not to teach, where would you be now?
TS: "I truthfully don't believe I would have picked anything else. I love my job and enjoy being here with the students and my colleagues."
EE: Where did you attend high school? And College?
TS: "I went to Tyrone and graduated in 2006. I then went to Saint Francis University and graduated in 2010."
EE: What are some of your favorite hobbies?
TS: "I love to be outdoors with my family and friends. I enjoy camping, hiking, biking, working out, attending sporting events and spending time with my daughter and husband."
Leave a Comment
About the Contributor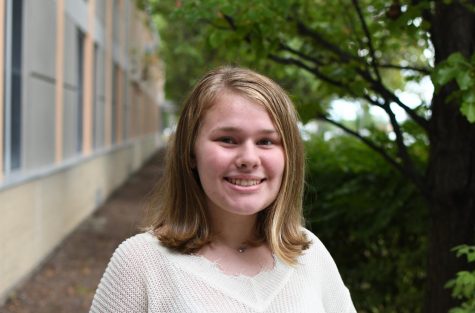 Sarah Christofer, Staff Writer
Hey!:) My name is Sarah Christofer and I am a sophomore. This is my first year writing for the Eagle Eye. I really enjoy dancing and I have been taking...