April Renaissance Teacher of the Month: Mrs. Tiffany Johannides
Eagle Eye: What encouraged you to become a teacher?
Tiffany Johannides: "I began my career as a mental health and drug and alcohol counselor. As I started providing counseling services in high schools I realized that I was extremely passionate and investing in helping the high school age group.  It was then that I decided to go back for my master's degree in school counseling."
EE: What do you enjoy most about being a teacher?
TJ: "I really enjoy meeting with students and helping them work through any issues they may be having.  It is important to give students the skills they need to be successful adults whether it is social, academic or career advice. Seeing students improve over time is what I find to be the most rewarding part of my job."
EE: Is this your dream job? If not, what is?
TJ: "Helping others has always been my dream job!"
Leave a Comment
About the Contributor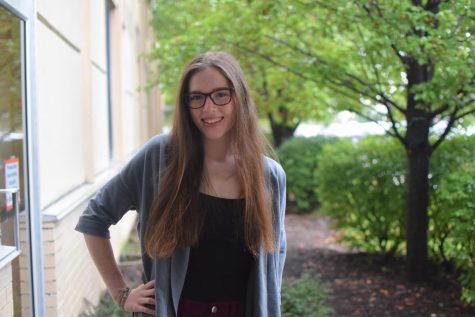 Ava McCracken, Staff Writer
Hi! My name is Ava McCracken. I am a senior this year and this is my third year in Eagle Eye. I'm number two on the tennis team, so I plan on writing...