Senior of the Week: Madison Moser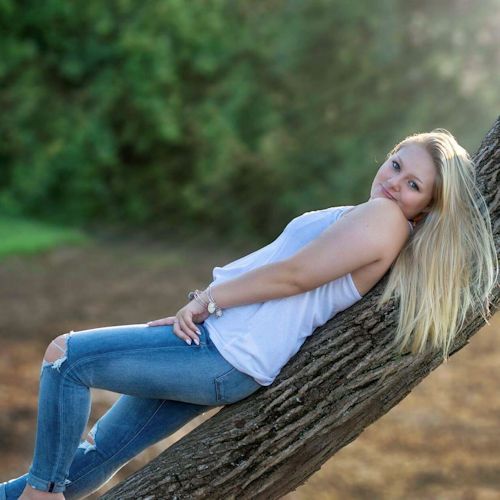 Congratulations to Madison Moser for being Eagle Eye's Senior of the Week!
---
Eagle Eye: What are your plans after high school?
Madison Moser: Not really sure yet. Might just chill.
EE: What is your favorite high school memory?
MM: When I didn't use my blinkers in the hall and I accidentally tripped Lexi K. 
EE: What will you miss most about high school? 
MM: Alexis Steve, Laur pie Tay, and Ellexus Keg of rice. 
EE: What was your favorite class/teacher and why?
MM: Chem, I really just enjoy annoying Mr. Fun. 
EE: Mac's Market or East End? Why?
MM: Macs, I like their pizza. 
EE: What extracurricular activities are you involved in?
SS: Aevidum 
EE: What are some of your high school accomplishments?
MM: Passing gym class, shoutout to Mrs. Hartman. 
EE: What is your favorite nonvulgar word?
MM: Cattywompus. 
EE: Do you have any advice to underclassmen?
MM: Run to lunch on walking taco day. 🙂
EE: What is your favorite sports team?
MM: TYRONE GOLDEN EAGLES WOOOO HOOOO
EE: Where do you see yourself in 5 years? 10 years?
MM:  In 5 years, I hope to have 10 dogs and in 10 years I hope to have 20 dogs. 
Leave a Comment
About the Contributor
Lauren Taylor, Social Media Director
Hi! Welcome to the Eagle Eye! My name is Lauren Taylor. It's SENIOR YEAR BABY. Bless up. This is my third and final year being apart of the Eagle Eye staff....