Senior of the Week: Rachel Stricek
Eagle Eye: What are your plans after high school?
Rachel Stricek: "I plan on attending Penn State Altoona to major in kinesiology or early childhood education."
EE: Who do you admire most? Why?
RS: "I admire my sister because she is who I've always looked up to and she is a great role model."
EE: Favorite food?
RS: "My favorite food is chicken."
EE: Favorite class/teacher? Why?
RS: "My favorite class is psychology because it's interesting to know how the brain works, and my favorite teacher was Mrs. Cann because her teaching style made it really easy for me to learn."
EE: What extracurricular activities are you involved in?
RS: "I am in the NHS, YAN, student council, tennis, and softball."
EE: What is an item on your bucket list?
RS: "I would love to travel when I'm older."
EE: What advice do you have for underclassmen?
RS: "Make the most of your high school experience by saying yes to new things because you never know where it can take you."
EE: Hardest class? Why?
RS: "My hardest class is DE Geography because there are a lot of handwritten notes."
EE: What are some of your high school accomplishments?
RS: "My biggest accomplishment was making it to the district championship in doubles for tennis my junior year."
EE: What will you miss most about high school?
RS: "I'm going to miss seeing my friends and the teachers that really made an impact on my education."
Leave a Comment
About the Contributor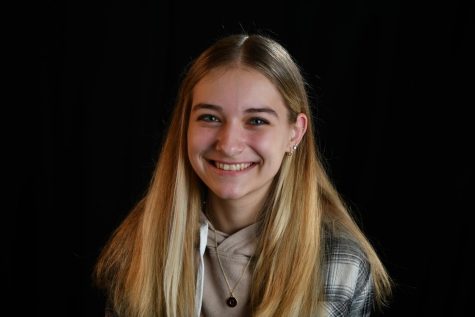 Rylee Walk, staff writer
Rylee Walk is a senior this year at the Tyrone Area High School, and is new to the Eagle Eye staff. Her interests include sports of any kind, but mainly...