October Artist Of The Month: Senior Katherine Lehner
All artists start somewhere, and for senior Katherine Lehner, it was drawing eyes.
"For a while, I would only ever draw eyes," said Lehner, "They are beautiful and easy to draw."
Lehner began her development as an artist at a young age and credits her dad with sparking her interest and creativity.
In fact, Lehner remembers the first time she made a serious attempt at art when she was a child.
"It all started when I was younger and my dad would draw my brother and me. He would store his pictures on the coffee table and one day I decided to try and replicate the drawing," said Lehner.
Her artistic ability has since grown exponentially. She has many art awards at the annual Tyrone High School Art Show, including fourth place last year for her favorite piece "State Of Mind."]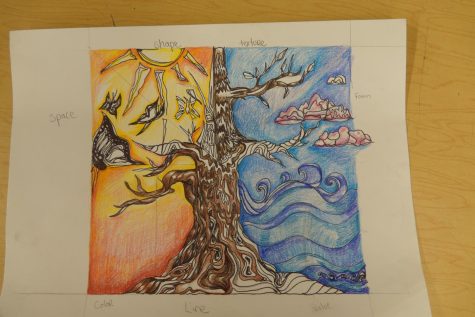 Tyrone High School art teacher Eric Feather credits Lehner's creativity as a strength of her art.
"Creative thinking is an ongoing experience for her. It just pours out of her," said Feather.
Although Lehner is not quite sure what she wants to do as a career, she is certain she will continue to create art.
Her advice to younger artists is "no matter how bad you think you are, it's always how you look at it."
Her favorite medium to work in is Sharpies and pencils.
"I like everything but I lean more towards Sharpies and pencils because they are always handy," said Lehner.
Katherine is currently working on a piece called Elements Of Arts. It is a pencil and ink drawing depicting the elements of shape, texture, line, form, color, value, and space (see slideshow for an image of the work in progress).
When asked to identify his favorite work by Lehner, Feather couldn't choose just one.
"[My favorite is probably] the next one she's about to complete because it's new and unique and exciting each time," said Feather.
Leave a Comment
About the Contributor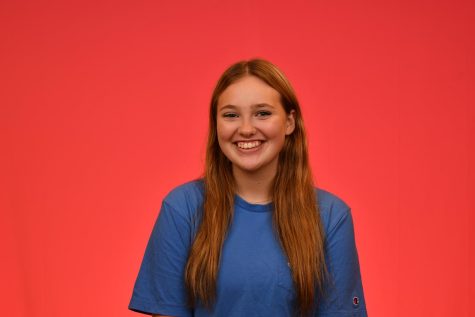 Olivia Berrena-Barr, Staff Writer
Olivia is a senior at Tyrone Area High School.  This is Olivia's first year as an Eagle Eye staff member. Olivia is an outgoing, friendly girl who spends...