Senior Spotlight: Chloe Sprankle
Eagle Eye: What are your plans after high school?
Chloe Sprankle: "I'm attending my 13th year of high school at Penn State Altoona."
EE: What is your favorite high school memory?
CS: "Pulling the fire alarm."
EE: What will you miss most about high school?
CS: "I will definitely miss TCamm."
EE: Who are your favorite teachers of your school career?
CS: "Mrs. Wray/Owens."
EE: What was your favorite class?
CS: "Yearbook!"
EE: Are you involved in any extra-curricular activities? If so, what?
CS: "Nope."
EE: Have you always been a Golden Eagle? If not, when did you move here?
CS: Yes.
EE: Who is your hero in life?
CS: Lavender.
EE: What is the craziest thing you have ever done?
CS: "Is this a trick? Mr. Rhoades are you listening???"
Leave a Comment
About the Contributor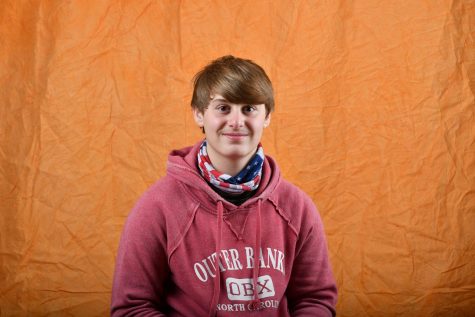 Eric Sims
Eric Sims is a sophomore at Tyrone High School and this is his first year in Eagle Eye. He wears number 10 on the boy's varsity soccer team for Tyrone...