Johnstown Ends Eagles Season on Last Second Shot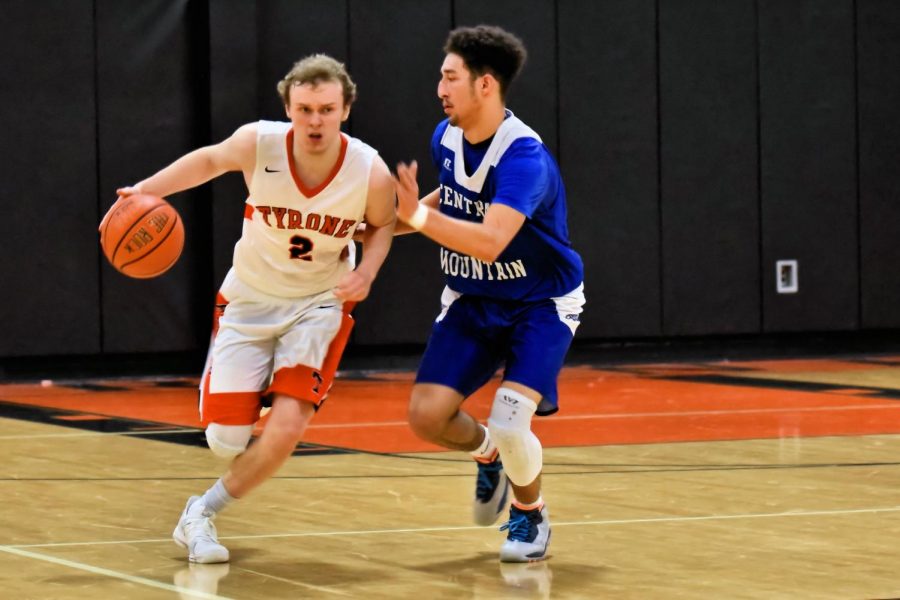 Tyrone suffered a heartbreaking 57-56 loss to Johnstown on Thursday, February 22 to bring an end to their season.
The Golden Eagles were up by one with seconds left, when a loose ball fell into the hands of Johnstown's DJ Chatman. All he needed to do was make a layup to win the game. That is exactly what he did.
"
It's probably one of the toughest losses during my 12 years"
— Head Coach George Gripp
"We told the guys coming out of the huddle that if we get one rebound the game's over. We just couldn't corral that rebound," Tyrone coach George Gripp said to the Altoona Mirror.
It was a back and forth game that had both teams leading at one point. Each team went on runs and the outcome could have gone either way.
"It's probably one of the toughest losses during my 12 years," said Gripp,  "I thought we outplayed them. We just couldn't get things going our way in the last couple minutes. Both teams played extremely hard. It's just tough to come out on the short end."
Despite being the higher seed, Tyrone was still considered the underdog to many in the area.
Trailing 41-40 at the end of three quarters, Tyrone outscored the Trojans 13-5 over the first four minutes of the fourth to open up a seven-point lead.
But Johnstown came back, thanks to seven points in about two minutes from Imil Britt, to close the gap to one before Charman's buzzer-beating shot.
Senior Parker Mitchell had a team-high 19 points for the Eagles, fellow senior Dylan Thomas had 14, and sophomore Andrew Ferguson added nine.
Senior point guard Jake Meredith got in early foul trouble, which limited his minutes, and finished with four points.
Tyrone ended the season with a record of 17-6.
BOX SCORE
JOHNSTOWN (57): Gause 4 0-0 10, Britt 8 5-6 25, Berkins 2 2-2 6, Gerell Simon 1 4-4 6, Chatman 2 0-0 4, Fields 2 0-0 4, Gershon Simon 1 0-0 2, Nattile 0 0-0 0. Totals — 20 11-12 57.
TYRONE (56): Mitchell 5 9-12 19, Meredith 2 0-0 4, Gripp 1 0-0 3, Ferguson 3 1-2 9, Thomas 5 0-0 14, Hoover 1 3-4 5, Lucas 1 0-0 2, Moon 0 0-0 0. Totals — 18 13-18 56.
SCORE BY QUARTERS
Johnstown 8 14 19 16 — 57
Tyrone 7 15 18 16 — 56
3-point goals: Johnstown 6 (Gause 2, Britt 4); Tyrone 7 (Gripp, Ferguson 2, Thomas 4).
Records: Johnstown (18-6); Tyrone (17-6).
About the Writer
Noel Politza, Sports Editor
My name is Noel Politza. Most people call me Dicky. I am a senior at Tyrone High. My favorite color is green and my favorite subjects are science and math....