H and Dicky's Corner: Weekly Fantasy Predictions
Four weeks into the NFL season, there are a lot of unusual players showing their worth. Andy Dalton finally showed up after throwing four picks in week one, Chris Hogan is proving to be that just because he went to college at Penn State Lacrosse, that doesn't mean he can't snag a ball in the end zone just about every week, and Deshaun Watson is giving us a reason not to vote for Kareem Hunt for ROY. This week is set to be very interesting. Check out our predictions for this week.
Solid Gold:
Tom Brady-QB, NE — Brady has been putting out huge numbers in fantasy since week two. He has thrown ten touchdowns in just three games and even with Gronk possibly being out a few weeks, he still has a receiving core that can light up almost any defense in the league.
Ezekiel Elliott-RB, Dal — America's Team goes up against the Green Bay Packers on Sunday where Elliott is projected to feast on Green Bay's lackluster defense. His suspension is yet to be determined, and until then, he'll continue to inhale yardage, all while wearing a crop top.
A.J. Green-WR, Cin — Cincinnati plays the Buffalo Bills this week. A week after QB Andy Dalton scored 28 fantasy points, he is set to go up against a Bills defense who is feeling the effects of losing key members in the off-season, such as Ronald Darby, Stephon Gilmore, and Zach Brown. Dalton will most likely play very well and his favorite target, A.J. Green, will be the beneficiary.
Sleepers:
Latavius Murray-RB, Min — Latavius Murray was Dalvin Cook's backup in Minnesota. Now that Cook is out with a torn ACL, Murray will be looking to pick right back up where Cook left. Last season in Oakland, Murray was the lead back, and he solidified himself as a speedy back who can hit the hole with force. We expect him to do the same here for a scary good Vikings offense.
DeVante Parker-WR, Mia — DeVante Parker is always a threat to any team. This week against the Titans he will be set to slash all over their secondary. At 6'3″ 210 lbs, he is a young, speedy receiver who can blow by you for a large gain or get targets in a zone offense. He is a great flex option and perhaps a WR2.
Deshaun Watson-QB, Hou — Watson has been the best rookie QB so far this season, and he shows no signs of slowing down.  He has continued to improve game by game since he replaced Tom Savage in week one. The rookie has all the targets he needs and is rolling off a 34 point outing last week. We expect similar numbers this week.
Suckers:
Tyreek Hill-WR, KC — Tyreek Hill is hitting a bit of a sophomore slump, and it could be in big part because of Kareem Hunt. In week one and week three, Hill was putting up very, very good numbers against two defenses that don't match-up well through the air. The Houston Texans' secondary is not one to toy with so, at least for this week, try to stay away from Hill.
Carson Wentz-QB, Phi — Wentz has been a very solid QB so far, but he's been declining lately, and against the possession-dominating Cardinals, it could be a frustrating game for him. The Cardinals defense isn't great, but they're good enough to frustrate an inexperienced QB with average receivers.
Christian McCaffrey-RB, Car — McCaffrey is still a very solid RB, but Jonathan Stewart will most likely start receiving more of the touches due to last week's performance. McCaffrey is very good in screens and the passing game, but will not find the ball as much going forward until he can prove to Coach Rivera that he can be the starting back.
Leave a Comment
About the Contributors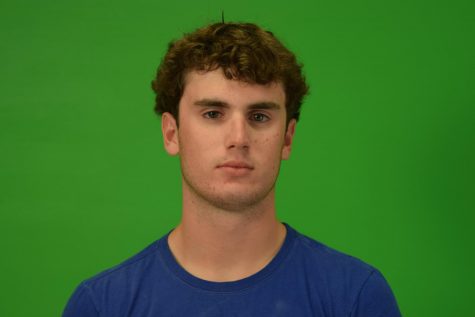 Noel Politza, Sports Editor
My name is Noel Politza. Most people call me Dicky. I am a senior at Tyrone High. My favorite color is green and my favorite subjects are science and math....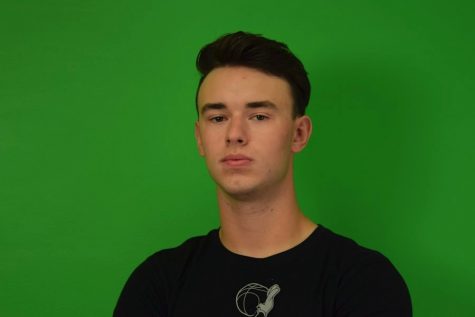 Hunter Anderson, Staff Writer
Hola, me llamo es Hunter. I am a senior at Tyrone Area High School and am known throughout the school as "H." My favorite color is orange and my favorite...