Klayten's FaNASTY Fantasy Football Takes: Week 4
This is my 3rd Fantasy football writing for the Tyrone Eagle Eye. This week there will be a lot of FaNASTY Players but also some TRASHY players.
I'm proud to say that I went 8/12 in last week's FaNASTY takes.
FaNASTY Players
Najee Harris So far, he has been decent, with13.9 being his highest performance of the year. In week 4 he is set to play the Jets, whose defense I keep bashing every week but let's be honest, they're below average. Right now the Jet's defense vs the run is ranked 30th, which is downright horrible. Expect Najee to have a complete bounce-back week. I predict at least 75+ rushing yards and 2 TDS.
James Robinson So far, he has averaged 60+ yards and has racked up a TD every week. Coming into this season, we were all skeptical about James Robinson and his role with young RB Travis Etienne Jr. in the backfield with him. But as of right now, Travis Etienne Jr. is barely seeing half of the attempts for rushing. Now, he is playing the Eagles whose defense is looking very promising, holding the Commander's offense to only 8 points. But I don't think this will affect James Robinson and his role, because the Jaguars are also looking very good this year vs. last year's abysmal Jaguars team.
Amari Cooper Week 3 he had a great performance, and I expect that to carry on into week 4, where Cleveland hosts the Falcons. Cleveland is coming off a divisional win against the Steelers. Amari Cooper looks to be a threat in Cleveland, as his route running has always been some of the best in the league. Jacoby Brissett is definitely not the best QB but that won't stop Amari Cooper from being FaNASTY.
Marquise Brown In the game in week 3 against the Rams you wouldn't expect Marquise to go off but he did. In week 4 the Cardinals play the Panthers which I expect the Cardinals to win. Marquise Brown will be a part of their win with 17 targets against the Rams I think they are definitely trying to get Marquise Brown in their offense more. What's good about Marquise is unlike other WR he is not TD dependent meaning he doesn't need a touchdown to get points. He had 28 points PPR in week 3 with 0 touchdowns which is crazy good.
Jalen Hurts The last 2 games Jalen Hurts has had 30+ points and expects that to continue in week 4. In week 4 Jalen is matched up against the Jaguars in a game where he is going to be throwing dots left and right. He is a good player with multiple targets to throw to and he is a rushing QB like Lamar but he has a better arm.
TRASHY Players
Justin Jefferson I know this is a little weird to see Justin Jefferson in the TRASHY column but he will underperform. In week 2 and 3 he has gotten under 11 points in both even only getting 4.4 against the Lions. Now I'm not saying bench him in any means I'm only predicting him to underperform because of his matchup. Vikings are playing the Saints, whose defense is one of the best so expect them to definitely have a game plan to shut Justin Jefferson down. Justin Jefferson is one of the best WR in the league so if you don't gameplan for him you're going to have some problems.
Rashod Bateman In week 3 he was matched up against a good defense, New England Patriots, and underperformed with 59 points. But now in week 4, he is matched up against an even better defense. The Bills defense is looking phenomenal and they are all around a good team. Rashod Bateman is one the number 1 Reciever after Marquise Brown left. But because he is the number 1 receiver they are going to have a plan for him and try to get Lamar to spread the ball around to other receivers. Expect below 15 points from him.
Lamar Jackson Getting back-to-back 40+ point games in weeks 2 and 3, Week 4 the Bills have to figure out a way to make Lamar uncomfortable. Lamar can throw the ball but his rushing is also insane. In the divisional round last year between the Ravens and the Bills, The Bills shut the Ravens down especially Lamar getting 0 touchdowns and rushing for only 36 yards. Expect the Bills defense who is looking even better the last year to shut Lamar down
Courtland Sutton He has picked up his fantasy production from week 1 but week 4 will be his downfall. The Broncos play the Chargers whose defense is solid. Courtland Sutton will be one of the Charger's main targets to shut down. J.C. Jackson will be matched up against Courtland and I expect Courtland to get locked up. Jerry Jeudy will definitely outperform Jerry Juedy.
Irv Smith Jr Usually I would say he's gonna go off but not in week 4. He is set to play the Saint's defense that is ranked 2nd against tight ends in fantasy. He primarily is touchdown dependent and the Saints will be watching him in the red zone. Expect less than 10 points.
Leave a Comment
About the Contributor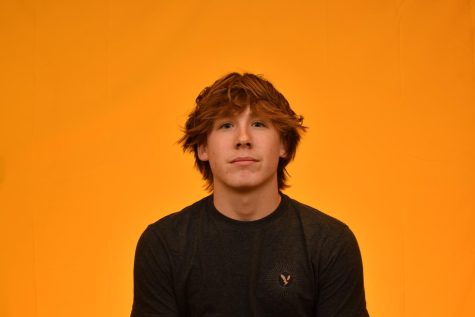 Klayten Moore, Staff Writer
Klayten Moore is a sophomore at Tyrone High School. This is his first year in Eagle Eye. When hes not in school he likes to play sports, eat new foods,...