Klayten's faNASTY Players for Week 3
After the matchups this weekend, there were a lot of players that had incredible stats. But, now I'm doing my FaNASTY and TRASHY players for week 3
WEEK 3 FaNASTY PLAYERS
Curtis Samuel After his first two games, Samuel dropped 19.2 in week 1 and 22.9 week 2. He deserves some credibility. In week 3 he plays the Eagles who are solid on defense. Curtis Samuel seems a favorite for Carson Wentz, being targeted a total of 19 times between both games, while the number 1 receiver Terry McLaurin was only targeted 12 times between both games. Commanders offensive coordinator Scott Turner has done a tremendous job at using Curtis Samuel's 4.31 40 speed to his advantage.
Joe Burrow After a somewhat disappointing first two games not even eclipsing 20 fantasy points in week 2 and throwing 4 pics in week 1, expect a positive turnaround in Week 3 when he travels to New York to play the Jets. The Jet's defense is bottom 25 in the NFL. Joe Burrow will be diming up the Jets' defense. Joe Burrow definitely wants to get back after getting outshined by Cooper Rush.
Diontae Johnson His first two weeks were not very impressive but week 3 will be his bounce back. Dionate's QB situation right now is very bad. But the Steelers have to turn their offense around to compete with the Browns. This is a divisional rival game that is historically known to get very heated. This is always a great game and usually high scoring. Expect the Steeler's number one receiver Diontae to get a lot of targets and at least a touchdown.
Irv Smith Jr. I know he was on my article last week but his matchup this week was just to good for him to not put him on here. Last week I said to start him and he went for 14.6 fantasy points which is solid for a tight end, he had more points than Travis Kelce the best tight end in the league. This week the Vikings host the Lions. The Lions have a very young defense, and they are going to keep an eye on Justin Jefferson. This will leave Irv Smith Jr to be targeted more especially in the red zone.
Drake London Targeted a combined 19 times in two weeks as a rookie, Drake London is very promising to repeat that in week 3. The Falcons travel to Seattle to play the Seahawks. Seahawks defense is very young especially the corners. Drake London had 8 receptions for 86 yards and 1 TD against a very good Rams defense so expect him to repeat that against the Seahawk's defense.
Carson Wentz Wentz is playing his old team who replaced him because of one bad year. I don't know about you but I just know he wants revenge. In the first two games he's had a combined 69.5 fantasy points, which is insane. The Eagles defense is definitely solid but Carson Wentz is going to be slinging the ball to Curtis Samuel and Terry McLaurin.
Nick Chubb Wow, what a crazy week 2 fantasy performance by Nick Chubb with 32.3 fantasy points with 17 carries for 87 yards with 3 touchdowns. I know it was against the Jet's defense which they are bad but they are in the NFL for a reason. The Browns play the Steelers whose defense is looking insane this year. But that definitely wont affect his performance because he is very talented with a solid o-line
Week 3 Trashy Players 
DJ Moore Moore is a very solid WR but not for fantasy. In week 3 he's definitely going to underperform. The Panthers host the Saints Sunday and I don't see DJ Moore having a good game. The Saints have a very good defense now I know that Marshon Lattimore isn't going to be at the game due to a suspension. But the Saints' defense will still be very good. He has not had a good game so far the only time DJ has gone above 10 points was because of a TD. A TD-dependent receiver is very bad in PPR leagues, don't start him unless you absolutely have to.
Josh Jacobs Jacobs is becoming unutilized in the Raiders offense. The Raiders travel to Tennessee to play the Titans. The Titan's defense is trash but their d-line is solid it's their corners that hold their defense back. With that, the Raiders are going to match up Davante Adams with the Titan's bad corners. Josh Jacobs has been declining as a good RB in general since last year only rushing for 872 yards and 9 TDS.
DK Metcalf It hurts to say as a Seahawks fan myself, but DK is going to underperform in week 3. DK will be matched up against A.J. Terrell, A.J will be locking up the outside of the field in zone defense which DK excels in outside deep route catches. His quarterback Geno Smith holds him back a little because there's a huge difference between Russell Wilson and Geno Smith. Tyler Lockett will be taking most of DK receptions because he is a more consistent receiver
Tua Tagovailoa Tua is coming off an insane performance 50.86 points against the Ravens. But the Bills have the best defense in the NFL. When he was matched up against the New England Patriots who have a top 5 defense he go only 16.8 fantasy points. I think the Bills are going to have a plan to shut down the Dolphins insane passing offense. If the Bills want to win they have to shut down the Dolphins receiving duo of Tyreek Hill and Jaylen Waddle.
Aaron Jones His role in this offense is small it looks like AJ Dillon is taking over the backfield. The Packers play the Patriots whose defense is top 5. If you want to get past a good defensive line like the Patriots you need a fast, power back to beat their o line. I see Aaron Jones underperforming and AJ Dillon going crazy.
Waiver Wire Pickups
QB- Carson Wentz
WR- Curtis Samuel, G Wilson if he's there, Nelson Agholor
RB- Tony Pollard, Raheem Mostert
TE- Irv Smith, Dawson Knox, Logan Thomas
Leave a Comment
About the Contributor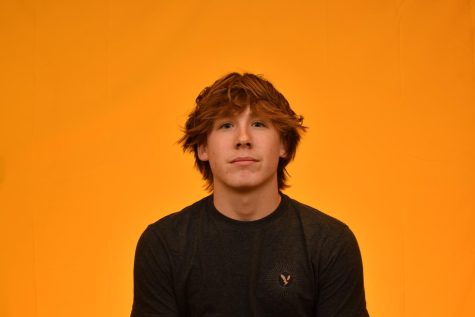 Klayten Moore, Staff Writer
Klayten Moore is a sophomore at Tyrone High School. This is his first year in Eagle Eye. When hes not in school he likes to play sports, eat new foods,...