Eagles Upset Mountain League Leading Bellefonte 1-0
With the win, the Eagles are in the thick of the Mountain League race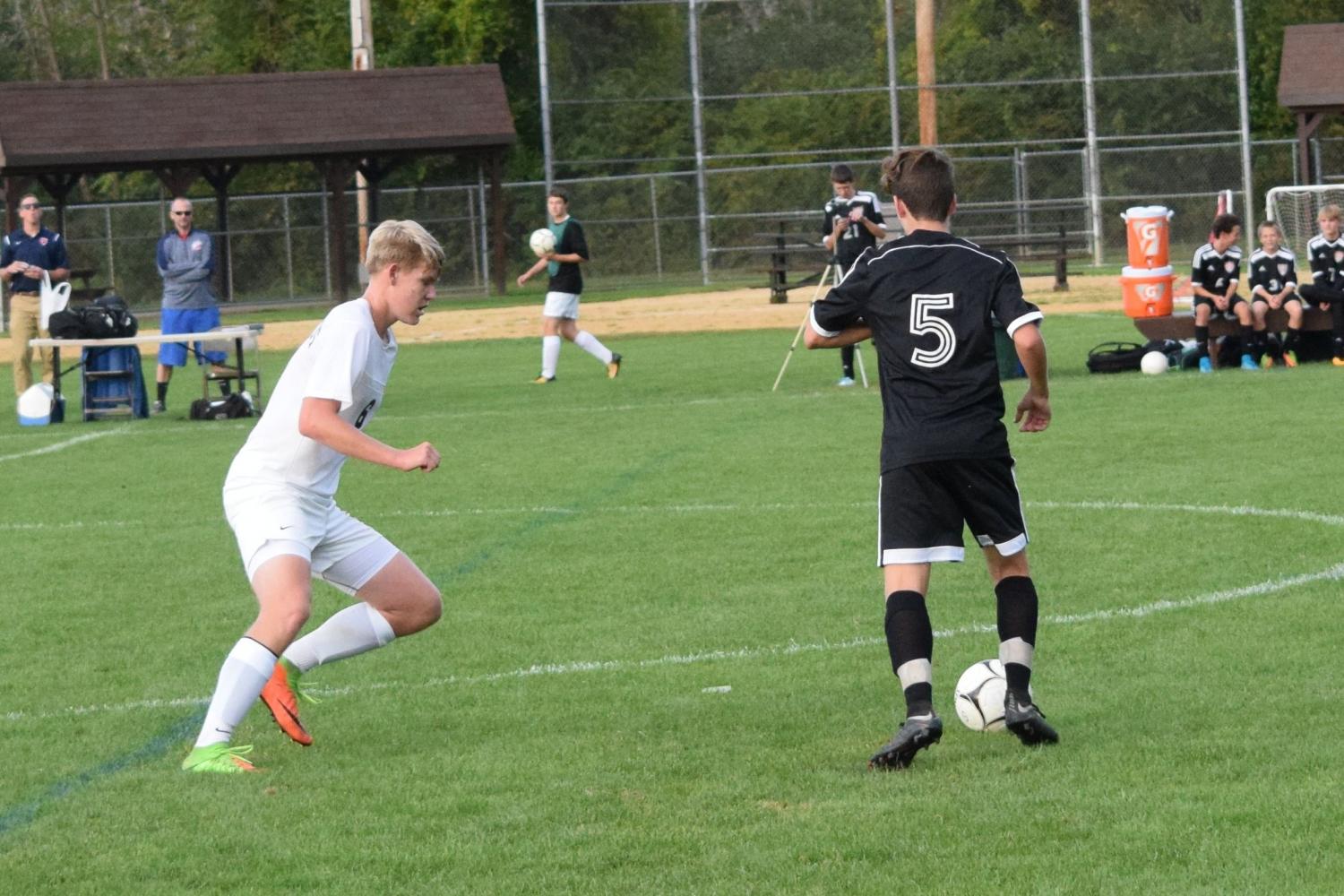 Tyrone's defense stood strong, fending off a relentless offensive attack as the Eagles secured a 1-0 upset victory over the Mountain League leading Bellefonte Red Raiders.
"We really needed a big win like this to prove we're one of the top teams in the league," said Senior Asher Christine after the crucial victory. "Don't sleep on us."
And a big win they got. Defeating Bellefonte moves the Eagles' record to 4-2 overall and 4-1 in the Mountain League, currently good enough for second place in the conference.
"
We really needed a big win like this to prove we're one of the top teams in the league. Don't sleep on us."
— Senior Asher Christine
The teams were locked in a defensive showdown throughout, with both teams missing big chances to break the scoreless tie.
Tyrone's Andrew Pearson almost scored at the 20 minute mark of the first half, beating the Bellefonte goalie to the right, but his shot ricocheted off the top of the crossbar, bouncing out of harm's way ending the threat.
Both teams defense's didn't budge for the remainder of the half,  keeping the score 0-0 at halftime.
Tyrone came out of halftime strong, leading to a Bellefonte penalty which resulted in penalty shot.
Tyrone's Cory Johnston drilled the penalty shot giving Tyrone the only goal of the game, and a 1-0 lead only four minutes into the second half.
Tyrone's defense faced some adversity in the second half, Sophomore defenseman Dan Parker was not able to play in the second half, nursing a tweaked hamstring.
But, never the less the defense stood strong. Led by Junior goalie Isaac Woomer, the Eagle defense fought off shot after shot, retaining the one goal lead.  
Later in the second half, Bellefonte looked to score the game tying goal at the 30 minute mark, beating Woomer to the right side, but senior defenseman Ryan Vance came in hard and kicked the ball square on the left post, and the ball bounced to the left side, clear of the goal.
The Bellefonte offense stayed on the attack, firing shot after shot at the goal, but could not get a ball through the tough Tyrone defense.
Tonight the Golden Eagles will take on a tough Bald Eagle team that is currently undefeated in the Mountain League for sole possession of first place.
About the Contributor
Michael Stoner, Sports Editor
Hi, I'm Michael Stoner. I'm currently a senior at Tyrone Area High School, and this is my third year as a member of the Eagle Eye staff. This year,...