Athlete of the Week: Austin Quinn
Each week of the season the Eagle Eye chooses an Athlete of the Week from nominations made by the varsity head coaches.
Name: Austin Quinn
Sport: Swimming
Grade: 11
Accomplishment:
Austin had two first place finishes in the victory vs Cambria Heights on Friday in the 50 and 100 respectively.  Followed by a third and a first in the 50 and 100 respectively at Hollidaysburg.  He achieved his top times at the Hollidaysburg meet.
Coach Tom Getz Quote:
"Austin has shown continual improvement over the year in his stroke technique which has translated to improved times.  He is a hard worker and I am expecting good things from him as we move through the year."
10 Questions:
1. How did you first get involved in this sport?
I took swimming lessons when I was younger. I really enjoyed it and I guess it just stuck with me.
2. What other sport(s) do you play?
Soccer and Tang Soo Do (Martial Arts)
3. Favorite professional sports team?
Barcelona.
4. Favorite professional athlete?
Michael Phelps.
5. Who is your hero? Why?
I really don't know. Just not Chuck Norris. He's really not that great.
6. Favorite band/musician?
Ashes Remain or My Chemical Romance.
7. Favorite movie?
The Last Samurai.
8. Favorite food?
Poultry
9. What advice would you give to younger athletes?
You cannot get better if you don't practice.
10. What are your future goals?
Have a great life.
Leave a Comment
About the Contributor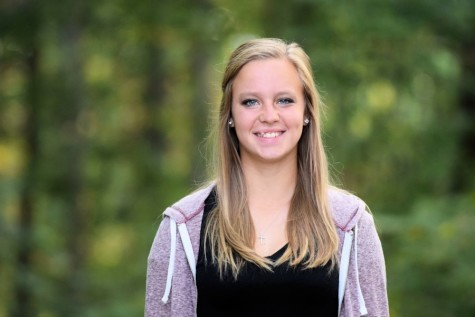 Anna Baran, Sports Editor
Hi! My name is Anna and I am in 12th grade. My favorite things to do are play softball and soccer. Sports are my passion. I enjoy playing all sports, whether...