Tyrone wrestlers excited about 2015-2016 campaign
A mix of veterans and newcomers should help Tyrone to field its largest team in years.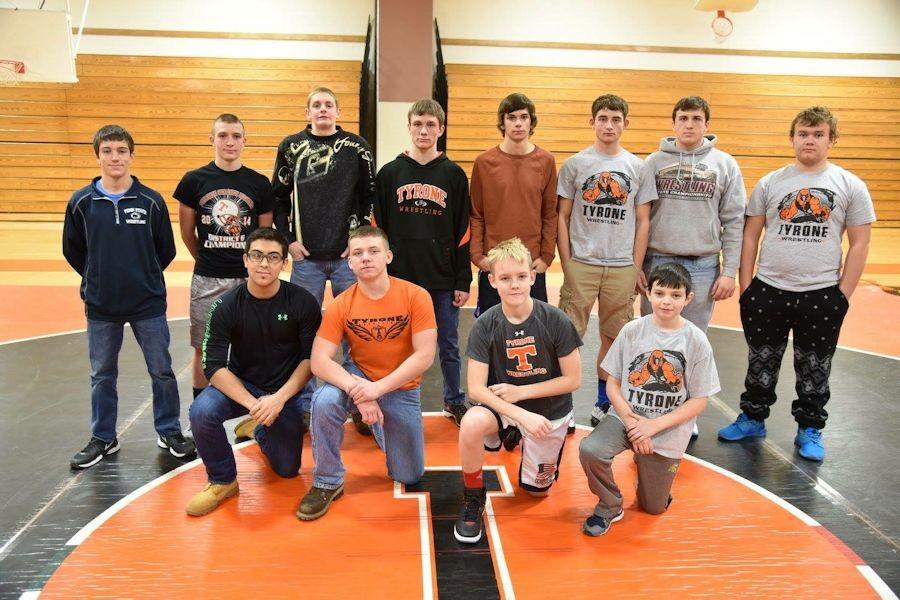 After a few years of declining numbers, second year Tyrone head wrestling coach Mike Cherry is excited for the season and hopes to do something that hasn't happened for Tyrone wrestling in several years: field a full team for dual meets.
With the overlap of fall and winter sports its still a bit early to tell if this years team will be completely full, but it will definitely be the largest squad in years.
"Some of [the football players] will need a few days off to make the transition and physically recover from the playoffs. At this point, I'm estimating we'll have between 15­ and 18 wrestlers in the room," said coach Cherry.
The team is excited about the larger roster and looking forward to being more competitive at dual meets.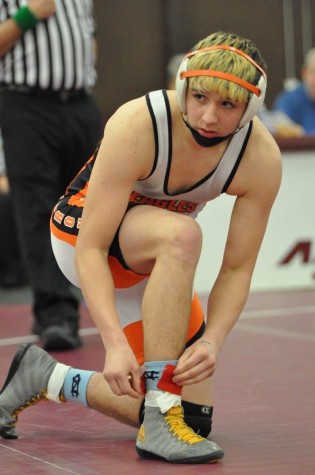 "Last year we didn't have as many wrestlers as we'd hoped," said sophomore Jamal Hicks, "but I think this year will be better because we have about a full team."
The varsity team will return ten members from last year's squad that went 1-10 in dual meets.  They are seniors Ricky Reader, Phoenix Farias, Aaron Lewis and Erik Walk; and juniors Mikey Cherry, Casey Moore, Steve Colyer, Sage Dixon, Parker Alley, and Devon Brown.
Joining the varsity team this year will be varsity newcomers Brandon Loose, Duane Hann, Derrick Harris, Jamal Hicks, Aaron Bakhsheshe, and Erik Extapan-Ramirez.
Cherry's game plan this year is to develop each wrestler, from the least experienced to the most experienced, to their fullest potential.
"Some just want a starting spot, some a winning season for themselves, some a winning season for the team, some for the team to be in District Duals, and some want to place in Districts, Regionals and States," said head coach Cherry, "If we come together as a team, focus and work hard on the process of achieving these goals then ultimately our season will end much improved over last year."
"I'd like for us to go positive on our team record this year and go to regionals," said sophomore Derrick Harris, "we'll have some wrestlers go to states for sure."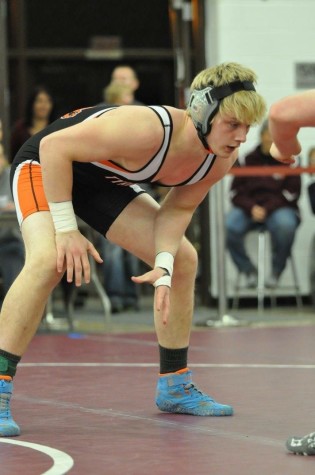 Coach Cherry says that to be competitive the varsity team will need to fill most, if not all, of the weight classes consistently and that will be largely determined by the commitment level of the wrestlers.
"They need to stay healthy, avoid injuries, and be academically eligible on a consistent basis," said Cherry.
Junior Mikey Cherry will be a full size 106 pounder this year and has worked hard in the off season improve.
"If everyone's there with no injuries to keep people back we should be able to get the team to districts," said Mikey Cherry, "I'm just going to wrestle to the fullest of my ability and it should get me to where I want to go."
"I think my biggest goals are to place at districts and move onto regionals," said senior Phoenix Farias, "I'd love to see the team make it to district duels."
Fellow returning letter winners Steve Colyer, Phoenix Farias, Sage Dixon, and Devon Brown all had winning seasons last year and will provide veteran leadership to this year's squad.
"I think most of us need to improve basic skills if we want to go far this year," said sophomore Aaron Bakhsheshe, "I hope to win the majority of my matches this year."
Three of the four junior high wrestlers from last season will also move up to varsity: Jamal Hicks, Derrick Harris, and Brandon Loose each have several years of good experience and should contribute, according to Coach Cherry.
"This year I'm really going to improve on my strength and abilities," said senior Aaron Lewis, "because of my size people look down on me as a not so good wrestler, but I want to prove that I do have what it takes to win."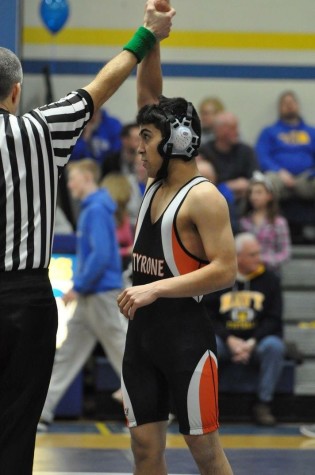 "When everyone's there, we're a force to be recon with," said junior Mikey Cherry.
All of the coaching positions have been filled. Bill Dixon is the varsity assistant coach­ and there are three varsity volunteer coaches this year,­ Earl Harris, Terry Tate, and Sam Lykens.
"I'm pleased with the [coaching situation] and I'm happy that individuals that have stepped up as volunteers to help," said coach Cherry, "getting all of the required paperwork done and helping at the practices, matches, and tournaments is a big commitment."
There are also new junior high coaches for this season. The junior high head coach is Jon McCloskey.  He will be assisted by Buddy Walk and volunteers Terry Sprankle and Randy Irvin.
Junior high doesn't have a lot of wrestlers, but they should have enough to field a full team this year.
"I hope these kids keep coming back," said junior high head coach Jon McCloskey, "we expect a lot out of them and make them work for it. We're going right back to the basics this year."
The good news for the future of Tyrone wrestling is that there are almost 70 wrestlers participating in the elementary program, coached by Adam Weber.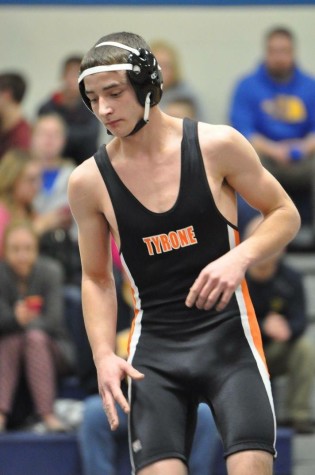 One challenge that Coach Cherry would like to issue for Tyrone's fans is to come out and support the wrestlers more this season.
"I know the wrestlers would like to see more fans in the bleachers. Some say there are less people coming to the matches because the team hasn't been winning matches and there have been a lot of forfeits. I just believe that once you are a wrestling fan, you'll always be a wrestling fan. We are putting some extra effort into promoting this year so look for a schedule to be posted in a location near you," said coach Cherry, "Come out and support Tyrone wrestling."