Tyrone Area Elementary Gets a Taste of Agriculture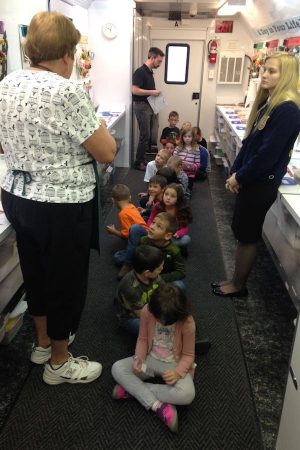 The Pennsylvania Farm Bureau wheeled their way to the Tyrone Area Elementary School for a hands-on learning experience.
Farm Bureau agricultural lab teacher Ms. Rogers welcomed elementary students into the Mobile Agriculture Lab, where kids learned about agriculture with hands-on experiments. A couple of Tyrone Area FFA Chapter members volunteered to assisted Ms. Rogers in teaching these students something new.
"This was to spread the knowledge of agriculture to younger people. They also learned that FFA is more than just being a farmer," said Tyrone FFA President Dan Peterson.
In the lab, students learned about the origin of the ingredients in candy bars. The parts themselves are not from the grocery store; they are from farms that grow crops and raise animals, and minerals from the ground, such as salt. Farms and mines are not the only important resources. Students learned that air, water, sun, and soil are important factors as well.
In this 40 foot trailer, the elementary students also made lip balm out of soy bean oils. They did this by planting soybeans in Plaster of Paris. These 35 minute, hands-on experiments emphasize different aspects of agriculture from the environment to nutrition.
"Having this mobile ag lab gets the kids interested in science and agriculture, but it also helps the FFA members experience a once in a life time opportunity. I wish I would have helped out the lab throughout my high school career. It's a great experience for everyone who participates," said Tyrone FFA Vice President Maddie Veit.
Leave a Comment
About the Contributor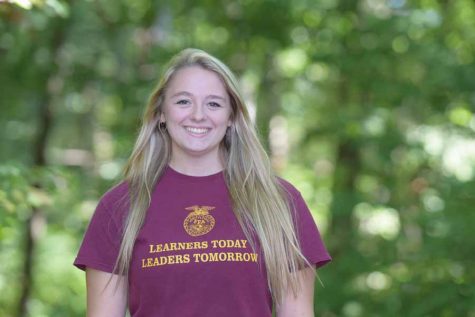 Jaylon Beck, News Editor
As a second year Eagle Eye staff member and first year News Editor, junior Jaylon Beck seeks to expand Tyrone's knowledge of their own FFA chapter....