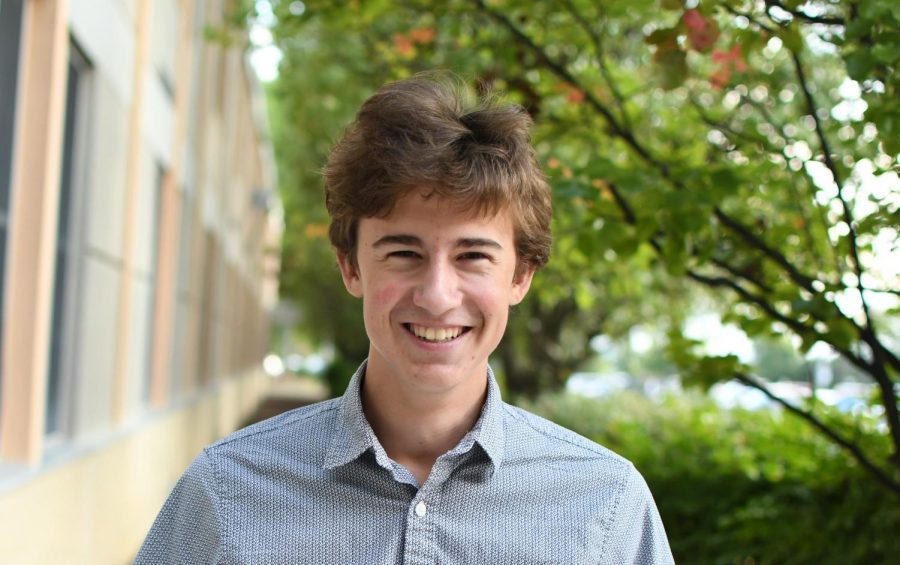 Hello, my name is Jeremy Byers. I'm a senior and this is my first year in video production. I enjoy everything that has to do with movies and music. I currently own my own video production business that makes advertisements for local businesses. I hope that it becomes a full time movie production business in the future. I play the electric guitar, and enjoy 60s, 70s, and 80s rock music.
Led Zeppelin, Queen
, and
Black Sabbath
are some of my favorites, and the song
Dazed and Confused
by
Led Zeppelin
is the greatest song ever created. It is
The Godfather
of the music industry. When I'm not working on that I'm enjoying a round of golf or playing tennis. I also enjoy working on films myself, I made one that was released in December 2018.
Jeremy Byers, Staff Videographer
Apr 24, 2020

Dear Seniors: An Open Letter to the Class of 2020

(Media)

Apr 11, 2020

Video Feature: Covid 19 – Pennsylvania's Response

(Story/Media)

Feb 27, 2020

Video Satire: A Day in the Life of Mr. Everhart

(Story/Media)

Feb 10, 2020

Video Satire: A Day in the Life of Mr. Rutter

(Story/Media)

Feb 04, 2020

Video Satire: A Day in the Life of Mr. Funicelli

(Story)

Jan 16, 2020

Video: 2019 Tyrone High School Christmas Assembly

(Story/Media)

Dec 04, 2019

Tyrone High School 2019 Thanksgiving Video

(Story/Media)

Nov 05, 2019

Video Highlights: Juniors Upset Seniors in Annual Powderpuff Game

(Story/Media)

Nov 01, 2019

Channel T AM Announcements 11-1-19

(Story/Media)

Oct 31, 2019

Channel T AM Announcements 10-31-19

(Story/Media)

Oct 22, 2019

Video Story: Tyrone HOSA Fall Blood Drive

(Story/Media)

Sep 12, 2019

2019 Tyrone vs Central Football Highlights

(Story/Media)

May 09, 2019

Tyrone Junior Produces Documentary on Kathy Shea Disappearance

(Media)

Apr 15, 2019

Local Business Review: Affordable Fun at Charlie's Pool Hall

(Story/Media)

Jan 22, 2019

Tyrone Junior Produces Feature Film

(Media)

Dec 12, 2018

Letter to the Editor: Abortion Taking a Huge Portion

(Story)

Oct 03, 2018

Brett Kavanaugh: Wrongly Accused

(Story)

Mar 08, 2018

Guns are not the Problem

(Story)

Dec 06, 2017

Donald Trump: The Right Person in Office

(Story)