Shooting for the Future: Tyrone FFA to Host Clay Shoot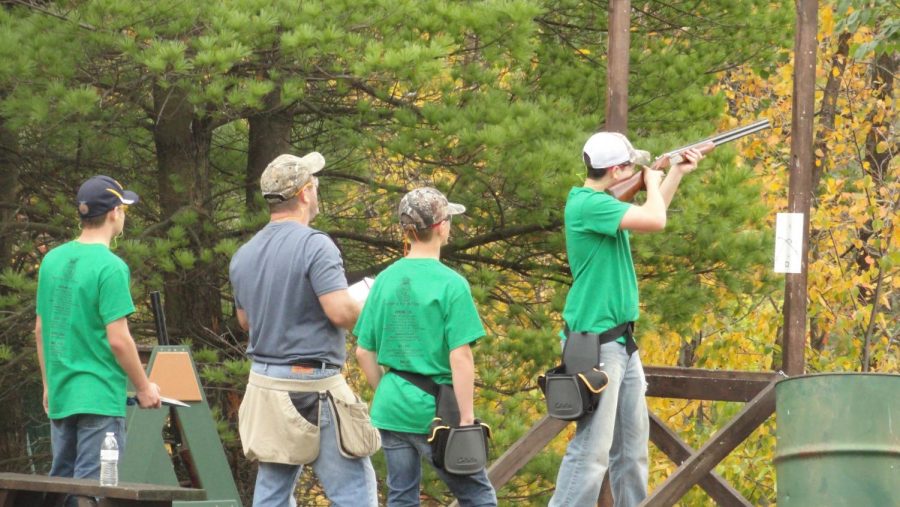 Tyrone Area FFA will host their annual Fun Clay Shoot on October 7, 2018 at 12:30 pm.
The event will take place at the Warriors Mark Wingshoot Lodge and Kennels in Ginter, PA.
The $35 entry fee for anyone age 12 or older includes a t-shirt, lunch, 50 targets, and a chance to win a $25 gift card based on the Lewis class scoring system used for the event.
For those who may want to attend but not participate, lunch and t-shirts may be purchased separately.
Participants must bring their own firearm and ammunition (only 71/2, 8, or 9 shot to be used at the clay courses). Ammunition will also be available for purchase at the lodge. No one will be permitted on the course without safety glasses, ear protection and a hat.
Students 12-18 years of age must be accompanied by an adult and have a hunter safety certificate or hunter's license to be eligible for this event.
This event is a major fundraiser for the Tyrone Area FFA Chapter.  According to FFA adviser Tiffany Hoy, the money raised will be used for programs to develop student leadership, personal growth and career success while representing their school and community in a positive manner.
The event will be held rain or shine. To register click HERE or wait until the day of the event. Registration will accepted until 2:30 PM on October 7, 2018.