Heartbreaking End to an Impressive Lady Eagle Season
Lady Eagles end 2015-2016 season 20-3 but have learned the real definition of "adversity" as a team.
Second seeded Tyrone got upset Friday night at Bishop Carroll High School as seventh seeded Marion Center pulled ahead with a 43-36 victory. The Lady Stingers punched their ticket to the semi-finals to face third seeded Penns Valley, who took down Central in their quarterfinal match up.
Marion Center took advantage of second shot opportunities due to the lack of boxing out and rebounding by the Lady Eagles.
"
It was a tough way to end the season but that's what happens when you don't execute and do the little things.
— Coach Luke Rhoades
"It was a tough way to end the season but that's what happens when you don't execute and do the little things. We didn't box out and we didn't rebound, and we didn't shoot the ball with confidence as a team," Coach Rhoades said.
Junior Kasey Engle led all scorers with 25 points, knocking down 6 three-pointers which kept the Lady Eagles in the game at critical points.
Marion Center led by two points at the end of the first quarter and led the Lady Eagles all throughout the second. After Engle nailed a three, the Lady Stingers went into halftime leading 24-15.
Due to a bigger lineup, including a 6'1 freshman, the Lady Eagles had a difficult time getting the ball inside and working from their posts which they couldn't get enough out of Friday night.
Kasey Engle got hot in the third quarter as she knocked down nine straight points and brought the score within six (31-25). The Lady Eagles had multiple chances to take control of the game, but were not able to execute anything offensively.
"This obviously was not the way we wanted to end our season, but we only have ourselves to blame. We had a game plan and we just didn't execute it," said Junior Alexis Cannistraci. Cannistraci scored eight points and went 3-4 from the foul line for the Eagles.
"
We had a game plan and we just didn't execute it,
— Junior Alexis Cannistraci
Tyrone turned the ball over four times late in the fourth quarter and went 0-4 in the last couple minutes as the game ended in tears for the Lady Eagles. Tyrone finished their season 20-3.
"Overall I'm proud of how our season progressed. I'm going to miss our four amazing seniors, next year wont be the same without them," Cannistraci added.
Box Score
TYRONE (36): Engle 7 5-8 25, Cannistraci 2 3-4 8, Sprankle 0 0-0 0, Lehman 0 0-0 0, Shaw 1 0-0 3, Noll 0 0-0 0, Mountz 0 0-0 0,Wagner 0 0-0 0. Totals – 10 8-12 36.
MARION CENTER (43): Beer 3 2-4 8, Glasser 1 5-11 7, Fetsko 4 4-4 12, Shearer 3 1-4 7, Snyder 0 0-0 0, Oterson 3 0-1 6, Ryan 1 1-2 3. Totals – 15 13-26 43.
SCORE BY QUARTERS
Tyrone                             7  8  10  11 – 36
Marion Center             9   15  7  12 – 43
3-point goals: Tyrone 8 (Engle 6, Cannistraci 1, Shaw 1); Marion Center (None).
Records: Tyrone (20-3); Marion Center (18-6).
Leave a Comment
About the Contributors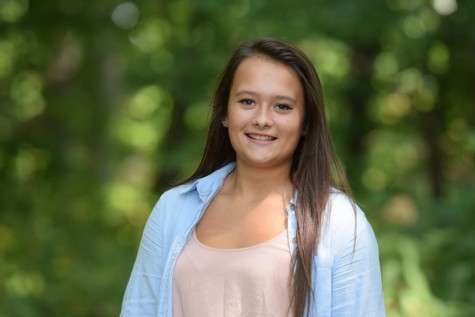 Finnley Christine, staff videographer 12
Hi, my name is Finnley and I am a senior at TAHS. Sports take up almost all of my free time. I am currently on the girls basketball and softball teams,...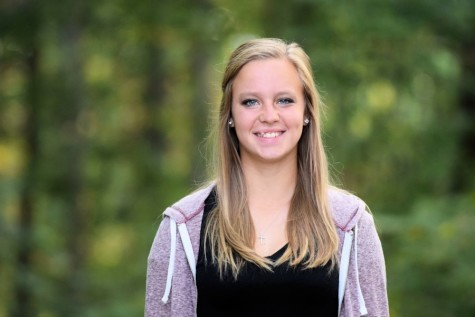 Anna Baran, Sports Editor
Hi! My name is Anna and I am in 12th grade. My favorite things to do are play softball and soccer. Sports are my passion. I enjoy playing all sports, whether...