H and Dicky's Corner: Weekly Fantasy Predictions
We've added a few new features to this week's story. We will now be covering tight ends, and we've added an injury list with players you should keep an eye on. Enjoy!
Solid Gold:
Drew Brees-QB, NO — Brees is arguably the most reliable fantasy quarterback so far. Before his bye week, he put up at least 23 points in three straight weeks, and against a suspect Detroit defense, he'll be looking to do similar.
Melvin Gordon-RB, LAC — After putting up 28 points last week, Gordon caught everyone's eye with his hypothetical stiff arm on the Giants. The Oakland defense can try their best to slow down this freight train named Melvin Gordon. To them we say, good luck.
DeAndre Hopkins-WR, Hou — Hopkins is the number 2 overall fantasy option at WR. He's been absolutely lighting it up the past few games. Given his ridiculous target share and the fact that Deshaun Watson has looked like a young Mike Vick, He's a must start against the trashy browns.
Zach Ertz-TE, Phi — Carson Wentz loves Zach Ertz almost as much as Hunter Anderson loves Kasey Engle. Ertz hasn't dipped under five receptions yet this season, and we doubt that will change. Wentz is starting to figure things out, and that only means better stats for Ertz. Good things are happening in Philly.
Sleepers:
Duke Johnson Jr.-RB, Cle — Duke Johnson is slowly taking over Isaiah Crowell's starting spot, and he swallows up all of the backfield targets from Kevin Hogan already. Unless Crowell jumpstarts his production, Johnson will get more touches. Once that happens, he will easily be a RB2.
Evan Engram-TE, NYG — The Giants receiving core is absolutely wrecked, there's no sugarcoating it. Evan Engram is a very quick tight end, and he's also a great route runner. He will slowly grow to be Eli's favorite TE target, and don't be surprised if he is lined up as a receiver this week due to their woes.
Jared Goff-QB, LAR — Jared Goff has shown that he can put up starting QB numbers, and has commandeered the starting job in LA. With weapons such as Tavon Austin and Todd Gurley, Goff can easily explode for 30 or more points.
Chris Hogan-WR, NE — At this point in the season, it's hard to say that Chris Hogan is a sleeper considering he is tied with Antonio Brown at WR4. He has officially taken over Julian Edelman's role in this overpowering Patriots offense and is excelling in this spot. We expect this trend to continue this week.
Suckers:
Jarvis Landry-WR, Mia — At this point in the season, Jay Cutler has shown us and other fantasy players alike, what this season will be like with him under center. Cutler has only thrown three touchdowns this season and Landry, in result, has not been getting targeted nearly as much as he should.
Blake Bortles-QB, Jax — Since coming into the league, Bortles has been a very inconsistent QB. His receivers have been inconsistent as well. Bortles has just been too subpar for us to tell otherwise. Against a talented Rams defense, he's in store for a frustrating day.
Austin Hooper-TE, Atl — Let's name some Atlanta Falcons that get the ball: Julio Jones, Devonta Freeman, and Tevin Coleman. That's it. Those are the only Atlanta Falcons that you should have in your lineup this week. Hooper's production has gone down significantly since his big week one performance. These all factor into why you shouldn't start the TE this week.
Chris Thompson-RB — Coming off of their bye week, the Redskins will be relying on Rob Kelley and Samaje Perine for the majority of the yards on the ground. Thompson may get a few carries and snag a few receptions this Sunday, but don't expect a lot of production out of him. He is a definite no-go for us.
Injury List-
Brandon Marshall, Odell Beckham — Both Giants receivers are out for the season unfortunately.
Derek Carr — Carr was a limited practice participant on Thursday and even if he is healthy, he most likely won't put up the same numbers we're used to.
Stefon Diggs — Diggs has already been ruled out for sunday's game for the packers. Find a replacement for him.
Travis Kelce — Kelce's status is up in the air. He participated in practice thursday, but Andy Reid still hasn't committed him to play.
Rob Gronkowski — Gronk is listed as questionable for sunday's game so it would be wise to find good backup.
Houston D/ST — JJ Watt and Whitney Mercilus are both out for the season, and that's a huge blow for the Texans lockdown Defense.
Leave a Comment
About the Contributors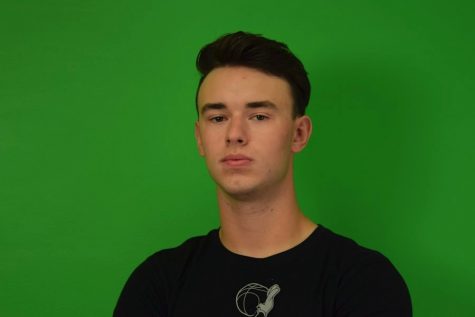 Hunter Anderson, Staff Writer
Hola, me llamo es Hunter. I am a senior at Tyrone Area High School and am known throughout the school as "H." My favorite color is orange and my favorite...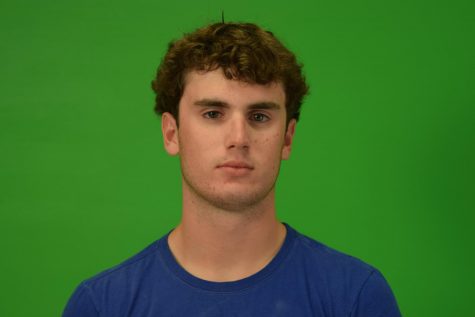 Noel Politza, Sports Editor
My name is Noel Politza. Most people call me Dicky. I am a senior at Tyrone High. My favorite color is green and my favorite subjects are science and math....