Grugan Earns Perfect Score and Ties for Best Overall Speech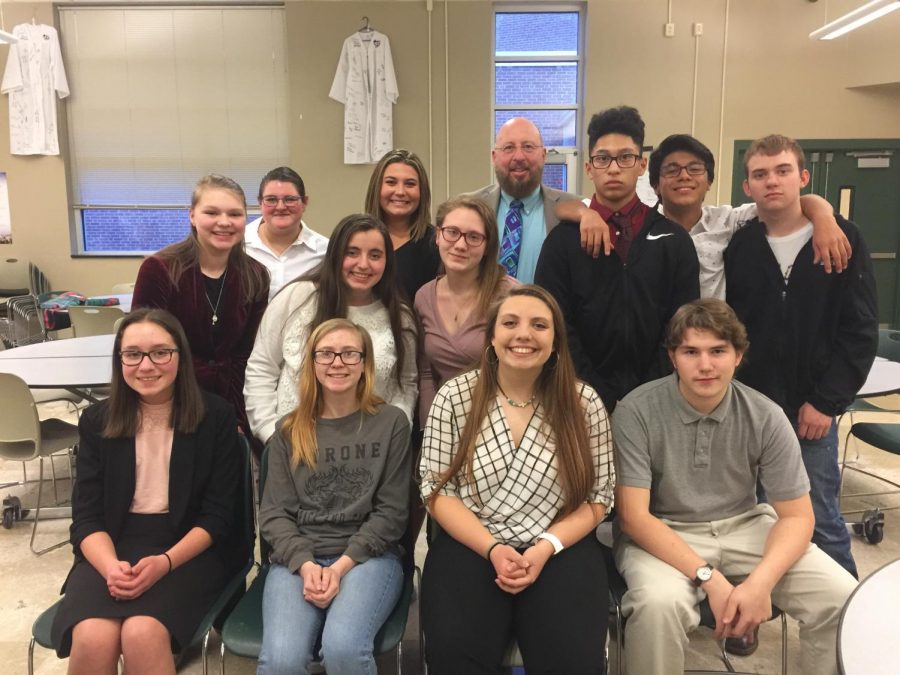 First-time Speech Team member Mario Grugan earned a perfect score of 64 and tied Kat Coffman of Juniata Valley for the Best Overall Speech at the Central PA Speech League's Winter Meet at Juniata Valley High School on Thursday, February 20, 2020.
"Mario Grugan's passion brought the words of T.S. Eliot to life for us," said TAHS Principal Tom Yoder.
Yoder surprised the students by attending the away meet.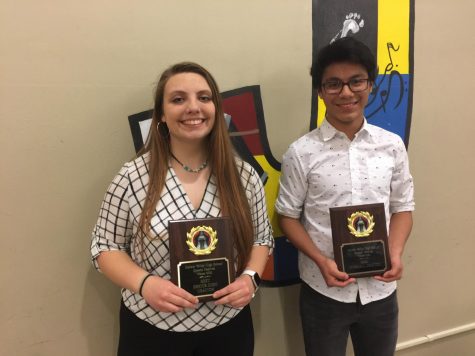 Olivia Reese, Lydia Seltzer, Raena Groner all brought home their second plaque of the year, while Sarah Butina and Anna-Lynn Fryer earned their first plaque of the season.
"It felt nice to earn a plaque after such a long hiatus," said Fryer. She hadn't competed with the team since Spring 2019.
Fifteen Golden Eagles participated in the Winter Meet and contributed to the all-team average of 52.2 points.
"With those numbers, the team met both of its goals," said co-advisor Gabrielle McLarren. "This makes us happy."
Speech Team's third and final competition is Thursday, April 23 from 3:30-6:30 PM at TAHS. Spring Meet practices begin on Tuesday, March 10 during first period/advisory in Room 121.
Interested students are encouraged to attend.
"You can become a better public speaker, meet new people, as well as express yourself with whatever speech you decide to present," said Butina, freshmen plaque-winner, after her first meet.
The winners at the winter competition were as follows:
| | | | |
| --- | --- | --- | --- |
| Butina, Sarah | 9 | "Everybody Dies, but Not Everybody Lives" by Prince Ea | Best Junior High Speech |
| Fryer, Anna-Lynn | 11 | "The US Military Does Not Receive the Respect It Deserves" American Legion Contest Speech | Best Senior High Speech |
| Groner, Raena | 8 | Hebrews 11: The Hall of Faith | Best Junior High Serious Speech |
| Grugan, Mario | 10 | "The Hollow Men" by T.S. Elliot | Best Overall Speech |
| Reese, Olivia | 12 | "Home Is Where the Heart Is" quote-based essay/speech | Best Senior High Serious Speech |
| Seltzer, Lydia | 9 | "A Great Fire" an original Holocaust-inspired poem | Best Junior High Original Speech |