Eagles and Bearcats Battle to 0-0 Tie
The Tyrone boys soccer team is still looking for their second win, but they took another step forward with a 0-0 tie against Huntingdon.
Throughout the first half, both teams put up a strong defense, only allowing possession for a handful of passes each.
Huntingdon was able to get a couple of shots on goal, but they were saved by senior Tyrone goalkeeper Eric Sims.
By the end of the first half, Tyrone was not able to generate much offense themselves, but on one last attack, Tyrone was able to play the ball to Rocky Romani who went for a shot on goal. He missed but Huntingdon's goalkeeper came too far out and fouled Romani, earning Tyrone a penalty kick.
Romani took the penalty kick but missed just inches above the crossbar.
The Tyrone boys came out at halftime pumped up and ready to win.
However, the second half of the game was similar to the first half, with back-and-forth play between the two teams.
Towards the end of the second half, the Tyrone boys changed their formation to generate more offense, placing two strikers up top, four midfielders, and four defenders.
This formation led to more chances on goal for Tyrone.
In the second overtime, Connor Bardell played a cross on the ground into the box. It was just a few feet away from the goal, and the Tyrone boys were not close enough to the ball to finish it and win the game.
Leave a Comment
About the Writer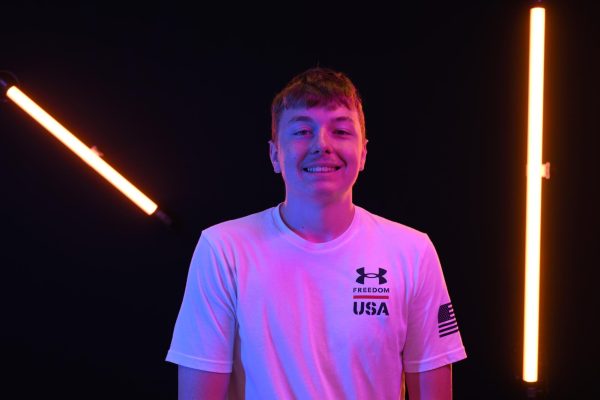 Elijah Knarr, Staff Writer
Hello, this is Elijah!  He is a senior this year, his second year in the Eagle Eye. Some of his favorite activities are playing soccer and hanging out...