Eagle Eye March Madness Update: Contenders and Pretenders!
Oh the Madness! The 2016 version of the NCAA Men's Basketball Championship Tournament is down to the Final Four.
This year's tournament has has its share of extreme upsets, as usual. One of the biggest being Middle Tennessee's upset a highly favored Michigan State team. A whopping 29 percent of entries in the Eagle Eye Tournament Challenge had Michigan State winning it all, trailed only by Kansas with 30 percent. This upset resulted in many brackets being thrown down the drain and also helped a underrated Syracuse team make it the whole way to the Final Four.
The Sweet Sixteen and Elite Eight were packed with extremely competitive and passionate play. This is when the games start to get good. Many of the exclusive games include Villanova keeping it's championship hopes alive by defeating the Jayhawks of Kansas in the Elite Eight.
Last, The Final Four, possibly the greatest sports spectacle of all time, consists of four teams trying to write their name in the history books of the NCAA. Villanova, Oklahoma, Syracuse, and North Carolina are the remaining teams in the Final Four.
So who is going to walk away with bragging rights and the $50 Sheetz gift card grand prize?
The junior class is currently dominating the leader board with five places out of the current top ten. They are joined by one sophomore, one senior, two coaches and one teacher.
Going into this weekend's Final Four, here is the current leader board for the Second Annual Eagle Eye Tournament Challenge:
Junior Brian Gunter
Sophomore Lea Crofcheck (T-2)
Junior Azia Barnett (T-2)
Senior Zach Soellner (T-2)
Junior Alex Weaver
Tyrone Football Coach Patrick McNelis (T-6)
TAHS math teacher Tiffany Smith (T-6)
Tyrone Football Coach Darren Elvey (T-6)
Junior Haley Wagner (T-9)
Junior Michael Lewis (T-9)
Honorable Mentions based on possible points remaining: TAHS math teacher Chris Shedd (11), Freshman Lauren Taylor (T-19), teacher Marcus Owens (T-19), Sophomore Brandon Kemp (T-24), Sophomore Jacob Meredith (T-29)
Here at Eagle Eye we chose two people we think could possibly win the challenge (Contenders) and two people that we think will drop spots in the rankings after the final four and championship game (Pretenders). This is based off of their current points and their PPR (points possibly remaining).
Contenders
Our first contender, Tyrone math teacher Chris Shedd, has the only bracket in the Challenge with Villanova winning it all.  As of now Villanova appears to have a very strong chance of making it to the championship game and maybe even taking the title.
"I watched some of their games throughout the regular season, and they had lost some games but you have to look at how strong their conference is. I knew they'd be a legitimate contender," said Shedd about his confidence in Villanova.
Our second contenderis junior Alex Weaver.  He is currently in fourth place and relying heavily on North Carolina to win it all.
When asked if he thought he'd be a top contender at the start of the challenge, he replied with, "Yes, cause I'm a thug."
Pretenders
Our first pretender is the current leader of the challenge, Brian Gunter.  Gunter had Michigan State winning it all and as we all know, Michigan State lost in the first round to a 15-seed Middle Tennessee.
"I didn't really care. I don't really like basketball. I won't be number one in a couple days," said Gunter.
Our second pretender, sophomore Andy Lang added, "I was mad. I thought Denzel Valentine would take Michigan State far," when asked about the Spartans early exit to the tourney.
The Final Four is this Saturday with Villanova playing Oklahoma at 6:09 and Syracuse playing North Carolina at 8:49. The championship game is Monday.
We'll have a full interview with the winners next week in the Eagle Eye.
Leave a Comment
About the Contributors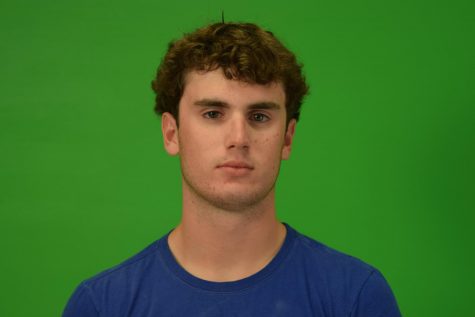 Noel Politza, Sports Editor
My name is Noel Politza. Most people call me Dicky. I am a senior at Tyrone High. My favorite color is green and my favorite subjects are science and math....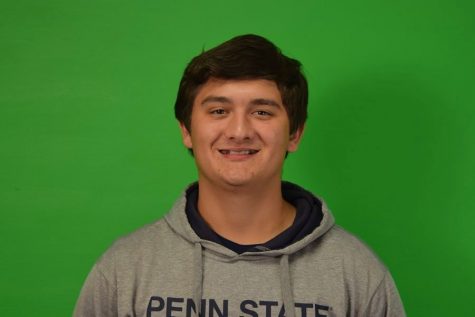 Asher Christine, Sports Editor
Hi my name is Asher Christine.  I'm a Senior here at Tyrone Area High School and this is my third year as an Eagle Eye staff member. The main reason I...