DelBaggio to Receive Highest FFA Degree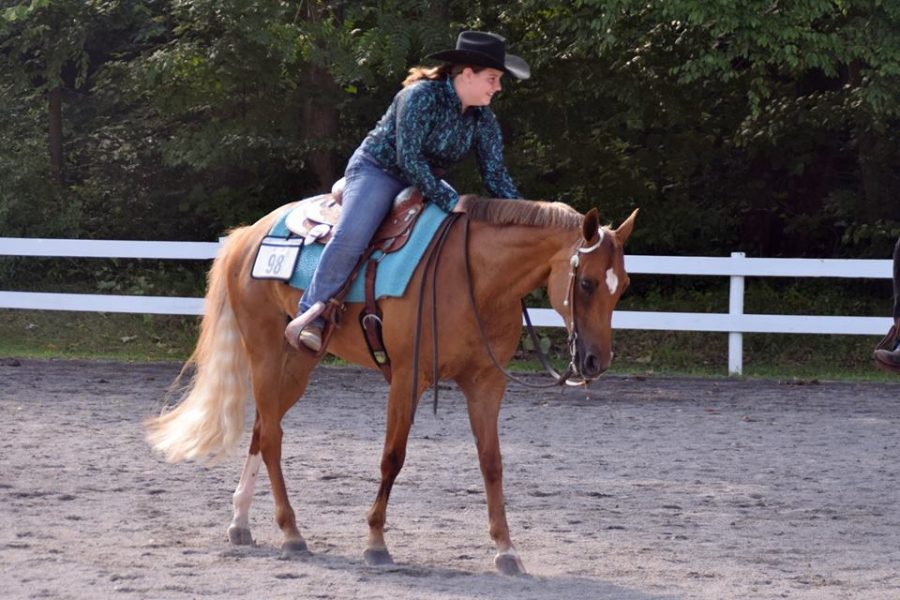 TAHS grad Baylee DelBaggio is one of three chapter members to receive a 2018 American FFA Degree from Tyrone Area High School. Delbaggio is the first person in her family to obtain this degree.  She earned this distinction through Supervised Agricultural Experience (SAE) placements at Spruce Creek Tavern, Rod and Gun Club, and Gardner's. She also maintained a pleasure horse project which added to her experience and degree application.
All FFA members have the opportunity to earn FFA degrees. Whether it's the Greenhand, Chapter, Keystone (State) or American FFA degrees, members earn degrees at different times in their membership based on specific activities and requirements.
Only FFA members who have demonstrated the highest level of commitment to FFA and make significant accomplishments in their supervised agricultural experiences are eligible for the American FFA Degree. At the 2018 National FFA Convention and Expo in Indiana, a record 4,255 FFA members will be recognized on-stage as American FFA Degree recipients.
The American FFA Degree is awarded at the National FFA Convention & Expo each year to less than one percent of FFA members, making it one of the organization's highest honors.
We asked the American Degree Candidate various questions:
What does this honor mean to you in regards to receiving your American FFA Degree?
Baylee DelBaggio: "It means to me that all the hard work finally paid off and that even the smallest task makes a big impact."
What would you recommend to FFA members currently in high school about reaching this goal?
BD: "No matter how upset or frustrated you get it's all worth it in the end."
Will you be traveling to the National FFA Convention to receive your degree?
BD: "No, due to work and responsibilities I cannot go to the session at National FFA Convention."