Corry Edges Tyrone in Preliminary Round of Duals
The District VI runner-up Tyrone and District X 3rd place team Corry Beavers wrestled the ¨pigtail¨ round of the PIAA Class AA Duals for a chance to go to Hershey. Both the Eagles and Beavers fought a tough match but the Beavers fought more strategically and ¨dammed¨ the Eagles for a 36-29 victory.
This match marked the end of the 2021-2022 team postseason in wrestling but possibly sparked a new dynasty of Tyrone wrestling where the Eagles will soar once again.
The night began with two pins for Corry at 120 and 126, followed by three wins for Tyrone and after seven bouts the score was tied 17-17.
After giving up 12 points between the first two matches, senior Ashton Sipes at 132 was the first Eagle to land points on the board when he managed to major the Beavers William Allen. Sipes wrestled tough trying to pin Allen but Allen felt like napping on the mat for 6 minutes.
Determined to close the point gap further, sophomore Lukas Walk got the Beaver on his back in the middle of the second period to earn 6 for the Eagles.
Junior Reese Wood knew he was going to win but what he didn't know was that the Beaver mastered the art of stalling. Wood wrestled tough scoring multiple near falls but the referee would not give Wood the pin. In the end Wood ironically beat a Beaver in a 13-2 major decision.
¨He was tough and strong but my technique is way better. He was so scared he did a little something in his singlet,¨ said sophomore Andrew Weaver.
Sophomore Andrew Weaver wrestled a hard-fought match against the Beavers and in the end, he won 9-4 decision over the Beaver.
After knowing their victory was imminent both Korry Walls and Logan Rumberger received a forfeit.
Tyrone vs Corry
120 – Cody Proper pinned Remington Fleck, 3:07 (6-0)
126 – Logan Hodak pinned Elijah Walk, 0:34 (12-0)
132 – Ashton Sipes maj. dec. William Allen, 12-4 (12-4)
138 – Lukas Walk pinned Hunter Savitz, 2:43 (12-10)
145 – Reese Wood maj. dec. Damion Kinney, 13-2 (12-14)
152 – Trey Proper won by tech. fall over Brody Klein, 20-1 (17-14)
160 – Andrew Weaver dec. Waylon Jackson, 9-4 (17-17)
172 – Mason Savitz pinned Zack Lash, 5:02 (23-17)
189 – Ethyn Allen maj. dec. Richard Rawlings, 11-1 (27-17)
215 – Hayden Linkerhof pinned Caleb McKinney, 5:01 (33-17)
285 – Xavier Reyda dec. Braden Ewing, 2-0 (36-17)
106 – Korry Walls won by forfeit (36-23)
113 – Logan Rumberger won by forfeit (36-29)
Tyrone wrestlers in bold.
Leave a Comment
About the Contributors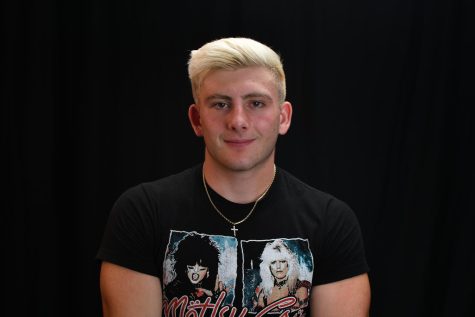 Jason Barr, staff writer
Hello, this is Jason Barr, but everyone calls me Butch. This is my second year of Eagle Eye and am currently a senior here at Tyrone; this year I'm going...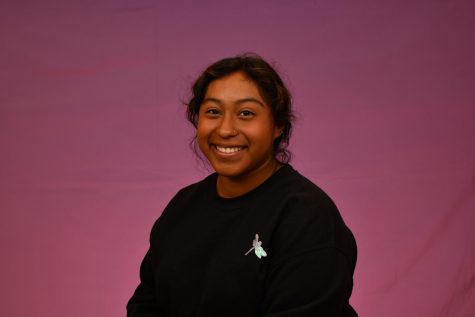 Ashlynn McKinney, Photo Editor
Hello, this is Ashlynn! She is a senior and this is her third and final year in Eagle Eye. She is very involved in her school community; she is an officer...