College of the Week: Saint Francis University
Staff Writer Bailey Christine offers information and insight on colleges for Juniors and Seniors searching for their future.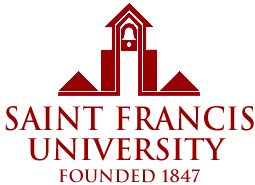 College of the Week: Saint Francis University
Bailey's Take: To me Saint Francis is one of the higher class institutes available to students from Central Pennsylvania. I have heard nothing but good things about this school and its track record really gives it a good name as well. It has a wide variety of athletics and on campus activities for students to partake in. If it were possible I would give Saint Francis and A+ in my book!
Location: Loretto, PA (est. 40 mins from Tyrone)
Student Enrollment: 2,451 students
Athletics Available: At Saint Francis odds are that if you play a sport then they offer it. The Red flash give scholarships for football, soccer, and even marching band.
Financial Aid: Financial aid is available to all students who enroll at Saint Francis University. In fact in the past academic year, more than 90% of full time students at Saint Francis had received financial aid. The financial aid package available for undergraduate students comes out around $28,942
Degrees: Saint Francis's degrees are divided up into four major catgories. These categories are the School of Arts and Letters, the School of Business, the School of Health Sciences, and the School of Sciences. All of these provide a wide variety of majors available to students.
Activities: Saint Francis offers a wide variety of clubs and activities available for student. These clubs can range anywhere from the cycling club or the dance club to on campus fraternities and sororities.
Leave a Comment
About the Contributor
Bailey Christine, Staff Writer
Bailey is a Senior at Tyrone High School. He has been a member of the Boys Varsity Soccer team for 4 years now. He is involved in various music activities...