Bald Eagles Best the Golden Eagles 8-1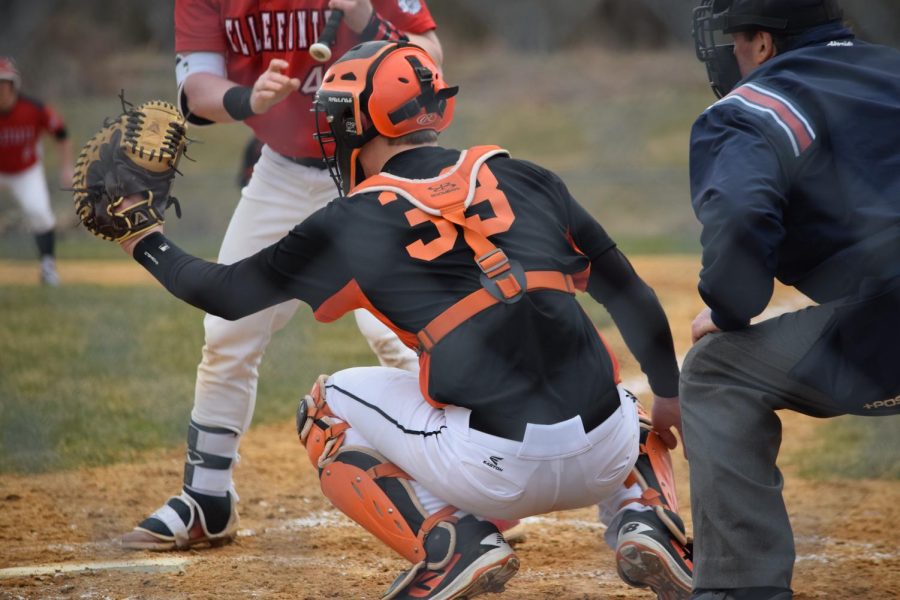 The Golden Eagles lost another tough game against a Mountain League opponent Bald Eagle Area 8-1 on Friday.
Tyrone started the scoring in the bottom of the first inning when Cory Lehman drove in Colson Lewis, who reached base on a leadoff walk, giving the Golden Eagles a 1-0 lead after the first inning.
Bald Eagle came back right away tying the game in the top of the second inning. Tyrone was unable to put up any more runs in the bottom of the second, so the score after two innings was 1-1.
Both pitchers dominated the first three innings with Savino surrendering another run in the top of the third inning leaving the score 3-1 after three innings.
In the top of the fourth inning, the Bald Eagle offense erupted for 6 runs chasing Savino out of the game early. After Savino was pulled after only getting one out, sophomore Kevin Lehner came in a slowed the bleeding ending the inning without giving any more runs.
Tyrone was unable to muster any sort of a comeback as they fell 8-1 for their third loss of the season, falling to 0-2 in the Mountain League.
About the Writer
Michael Stoner, Sports Editor
Hi, I'm Michael Stoner. I'm currently a senior at Tyrone Area High School, and this is my third year as a member of the Eagle Eye staff. This year,...