Athlete of the Week: Trent Bogert
Each week of the season the Eagle Eye chooses an Athlete of the Week from nominations made by the varsity head coaches.
Name: Trent Bogert
Sport: Ice Hockey
Grade: 12
Accomplishments:
Trent currently leads the Laurel Mountain Hockey League with a .936 save percentage.  In a game last week against State College, Trent saved 38 of 39 shots faced.
Coach Gary Landon's quote:
"Trent has been the most valuable player for the Marauder Hockey Club for the past two seasons. As a Junior he was honored as the Best Goalie of the Laurel Mountain Hockey League. He has played with Bishop Gulifoyle program since middle school. He has worked extremely hard to achieve his current level of success. As one of our captains we look to him to provide leadership on and off the ice to achieve our goals this year."
10 Questions:
1. How did you first get involved in this sport?
I started playing in the roller hockey rink in Tyrone when I was little.
2. What other sports do you play?
None
3. Favorite professional sports team?
New York Rangers
4. Favorite professional athlete?
Henrik Lundaqvist
5. Who is your hero? Why?
My old hockey coach, Garrett Barbosa. He was a New York City firefighter during the 9/11 terrorist attack.
6. Favorite band/musician?
All of the Above
7. Favorite movie?
Grand Torino
8. Favorite food?
Pizza
9. What advice would you give to younger athletes?
Don't take anything lightly and play the best you can. You never know who's watching you.
10. What are your future goals?
I'm going to take a year off of school and play hockey or a juniors team up north. Then I plan on playing hockey in college.
View Comments (2)
About the Contributor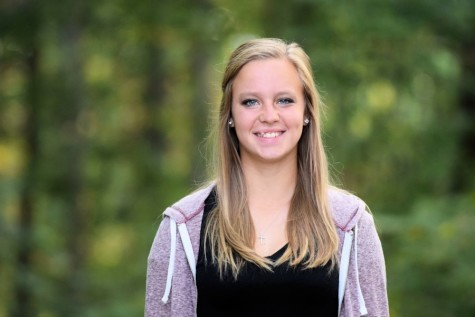 Anna Baran, Sports Editor
Hi! My name is Anna and I am in 12th grade. My favorite things to do are play softball and soccer. Sports are my passion. I enjoy playing all sports, whether...