Athlete of the Week: Brian Gunter
Hang on for a minute...we're trying to find some more stories you might like.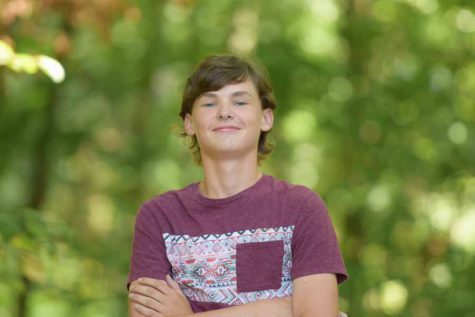 More stories from Brandon Kemp
Name: Brian Gunter
Sport: Baseball
Grade: 12th
Accomplishment: Was winning pitcher in the Golden Eagles 5-4 win over the Blue Devils on Saturday.
Eagle Eye: How did you first get involved in this sport? 
Brian Gunter: Signed up for Tee-ball and I've been hitting dingers ever since.
EE: What other sport(s) do you play?
BG: Rubik's Cube
EE: Favorite professional sports team?
BG: Pittsburgh Steelers
EE: Favorite professional athlete?
BG: Gerrit Cole
EE: Who is your hero? Why?
BG: Mr. Shoe, because he taught me how to solve linear equations
EE: Favorite band/musician?
BG: Rihanna and Hunter Jackson
EE: Favorite movie?
BG: The Ringer
EE: Favorite food?
BG: General Tso's Chicken
EE: What advice would you give younger athletes?
BG: It is easier to start if you are amphibious
EE: What are your future goals?
BG: Become a professional Grizzly Bear Wrestler