Where is She Nao?
The Eagle Eye catches up with former Japanese exchange student Nao Fujishima
Nao Fujishima, a 2014-2015 Tyrone foreign exchange student from Japan, is back in the United States and studying at the SUNY Fashion Institute of Technology.  Fujishima is pursuing a degree in Fashion Design in the hopes of becoming a Broadway costume designer.
Living in New York is a whole new experience for Fujishima.  Every day is a chance for her to meet different kinds of people who have a totally different background or way of thinking.
"
I made so many friends besides this during the year. I just cannot list all of them, but I still remember all of you!"
— Nao Fujishima
"I love New York. One of my friends ran into Leonardo DiCaprio at the ramen restaurant in the city the other day. You will never know who you are going to meet. That is the best thing about living in this city," said Fujishima.
Looking to the future, Fujishima sees herself working in a couture house and learning embroidery somewhere in Europe.  Fujishima's ultimate life goal is to design costumes for Broadway shows and receive Tony awards.
Fujishima had a chance to experience theater during her time at Tyrone High School.  She was a member of the ensemble in Tyrone's production of Guys and Dolls and also participated in Pops Extension.
"I really loved singing in Pops. I'm still so thankful to Mrs. Harris for letting me participate in it. It was so much fun singing and dancing with other talented singers. I also enjoyed participating the musical too. I still remember the moment after the entire show had finished and all casts were screaming and hugging each other behind the curtain. It was such a happy moment," commented Fujishima.
Being involved in the arts at TAHS allowed Fujishima to make many close friendships.  She recalls being friends with Sarah Isenberg, Erika Voyzey, Anslee Walk, Haley Butina, Lily Williams, and Molly Harris, all of whom were members of Pops Extension when Fujishima was in Tyrone.  
She also became good friends with current senior Zack Webster, who she met in their American History class.
"Nao was so outgoing and we had a lot of the same friends.  She always knew how to open a conversation and really became part of the community whiles she was here," said Webster.
Even if Nao becomes world famous and wins Tony Awards, she will always remember her time at Tyrone with all of her friends and her host family.
"I made so many friends besides this during the year. I just cannot list all of them, but I still remember all of you!" said Fujishima.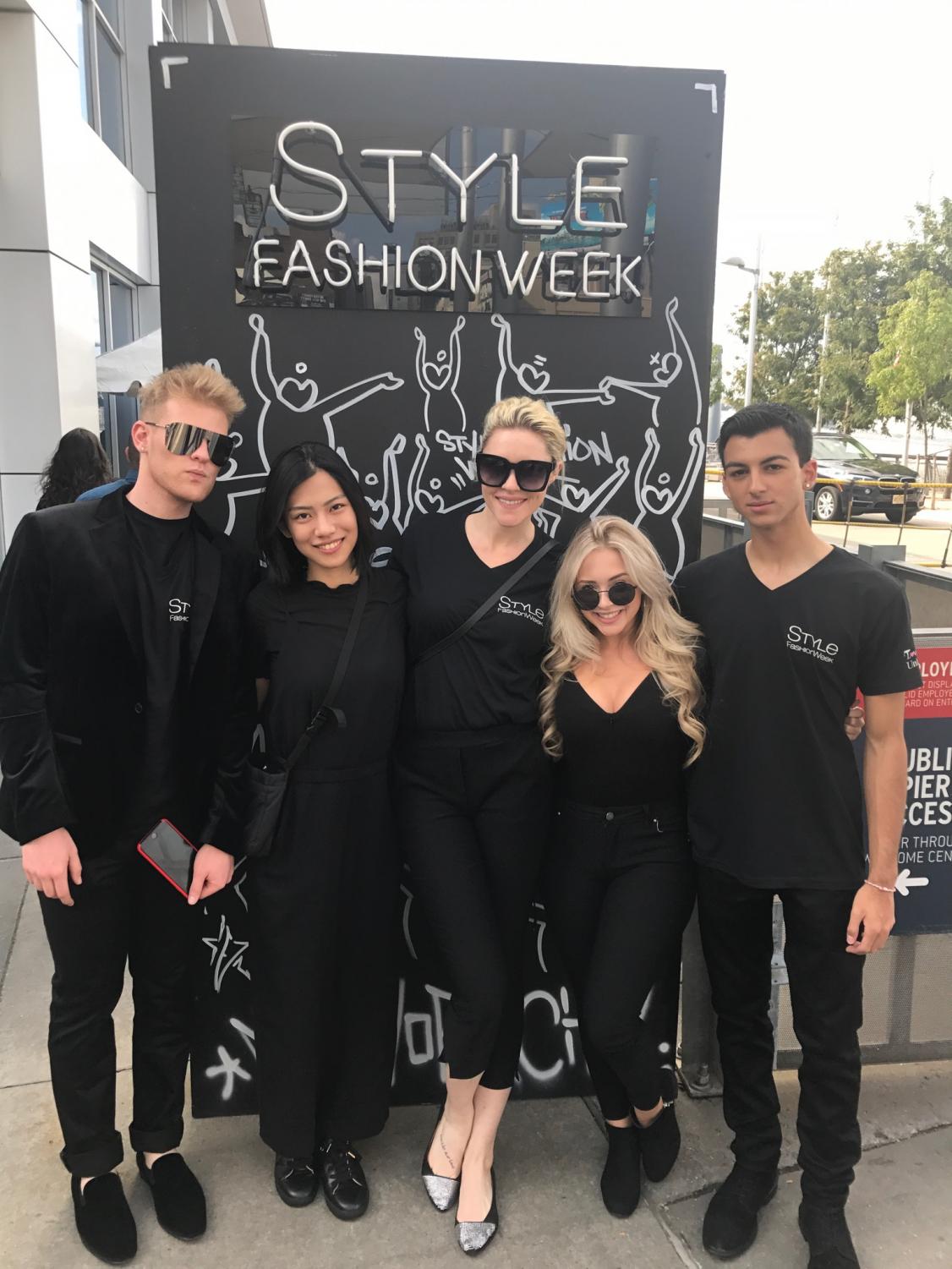 View Comments (3)
About the Contributor
Emma Hoover, Features Editor
Hi, my name is Emma Hoover, and I am a Senior at TAHS.  This summer I was a Lifeguard at Delgrosso's Amusement Park.  During the school year, I'm a...