We will not forget. We will never forget: Wreaths Across America honors fallen veterans
Saturday, December 13 is National Wreaths Across America Day.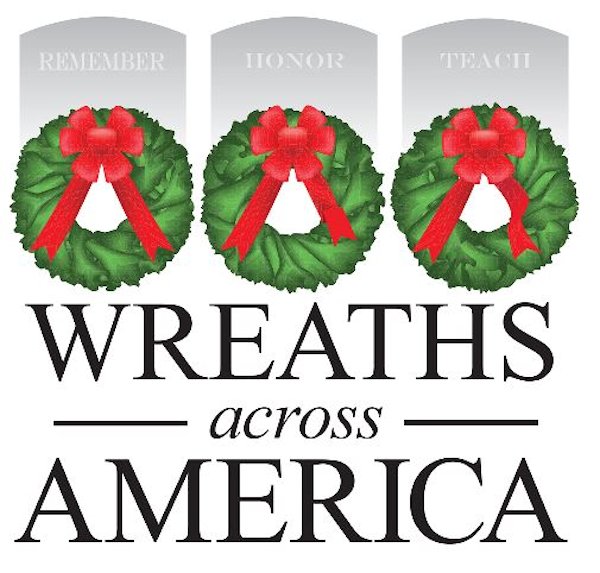 Wreaths Across America is a nationwide organization dedicated to honoring all the fallen soldiers who have fought for our country by placing wreathes on the graves of fallen soldiers every year during the holiday season.
Wreaths Across American hosts week-long events such as international veteran's tributes, ceremonies at State Houses and an annual "Veteran's honor parade"  between Maine and Virginia to remember our fallen heroes, honoring those that serve and teaching others about the sacrifice veterans and their families make in order to preserve our freedom.
"In years past, as we come to that last wreath to be placed and we look at the empty stones surrounding it, it is so difficult to make the decision of who I will honor, all are so deserving," stated Wreaths Across America Chairman Wayne Hanson," I hope this isn't a problem our volunteers have to face this year — I hope this is the year we say 'Thank You' to every single one."
All the events are made possible by the work of thousands of volunteers and sponsors. More than 25,000 volunteers placed 230,000 veterans wreaths in Arlington cemetery this Saturday, December 13.
The organization, now in its 23rd  year, has set the goal to honor every soldier buried at Arlington National Cemetery.
Each of the wreaths are $15, however there are varying amounts you can donate to the cause- such as $30 for 2 wreaths, $75 for 5 wreaths, $150 for 10 wreaths (small business donation) and $1,500 for 100 wreaths and note cards (Corporate sponsorship).
Individuals interested in sponsoring a wreath to be laid at Arlington National Cemetery can do so by clicking this link, or to search for a local group click this link.
Leave a Comment
About the Contributor
Kathleen Cempa, staff writer 10
Hey! My name is Kathleen Cempa and I attend the Grier School for girls as a sophomore! I've spent my entire life here in Tyrone and attended school at...