Tyrone's Top Five to Attend Penn State in the Fall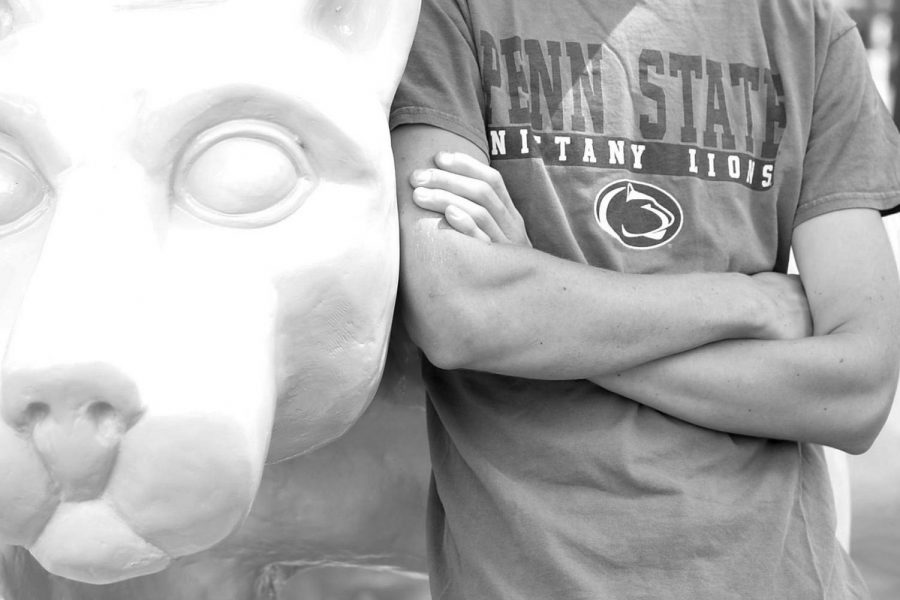 Central Pennsylvania is well known for its allegiance to Penn State sports, but Penn State doesn't just dominate the state in football recruiting. All of Tyrone's top five seniors by class rank will enroll at a Penn State University campus for the 2019-2020 school year.
While its common for students from Tyrone to choose Penn State, it is unusual for all five of the top students in class rank to choose the same university.
All of the students cited Penn State's academic reputation and its proximity to home as factors that led them to choose Penn State.
"
It's going to be something different, a new experience, and I'm really excited for something new"
— Ethan White
Tyrone valedictorian Emma Hoover also was accepted to the Penn State University Park campus but chose the honors program at Penn State Altoona.  Hoover was attracted by Penn State's strong engineering program as well as the fact that the Altoona campus is close to home.
"I am looking forward to the freedom and flexibility of college. I'm excited to start in the fall," said Hoover.
Salutatorian Hannah Gampe considered St. Francis University, Juniata College and Mount Aloysius but fell in love with "the sense of unity and community" that comes with being a member of the Nittany Lion Nation.
Gampe will enroll at the Penn State's Behrend campus in Erie. She plans to major in math but liked that Penn State offers a wide variety of programs of study in case she decides to switch majors.
"I'm looking forward to meeting new people and becoming more self-reliant and independent," said Gampe.
Kristen Johnson, who finished third in class rank, was accepted to the University of Cincinnati and Drexel University but decided to go to Penn State University Park where she intends to major in architectural engineering. 
"I feel confident and excited in my decision. I am commuting to school next year so I think I will be comfortable and not homesick," said Johnson. "I'm excited to have larger classes compared to Tyrone. I'm also excited to be more independent."
Ethan White applied to Pitt but decided to go to PSU main campus. Like many other Tyrone students, one of White's parents works at Penn State so he will receive a tuition discount. 
White also loves the atmosphere in State College and felt that their strong engineering program was just perfect for him.
"It's going to be something different, a new experience, and I'm really excited for something new," said White.
Senior Sydney Shaw, who also considered Lock Haven, chose Penn State DuBois for its mix of academics and athletics.  Shaw, who will be a pre-med major, also plans to play basketball for the Penn State DuBois Lady Lions for two years and then transfer to University Park for her junior and senior year.
"I am looking forward to being on my own for two years and then being back with my friends in two years," said Shaw.
At least 68 members of the Tyrone Class of 2019 plan to attend four year colleges in the fall.  Penn State was the top choice among all the students as well, with other seniors also planning to attend Penn State Main and Altoona campuses.
Some of the other four year colleges and universities that Tyrone seniors will attend in the fall include Juniata College, Saint Francis University, Mount Aloysius College, Lock Haven University, Clarion University, Shippensburg University, Mansfield University, Indiana University of Pennsylvania, University of Pittsburgh at Johnstown, West Chester University, Allegheny College, and Seton Hill University.
About the Contributor
Melvin Lopez, Staff Writer
I am a freshman turning 15, I live with my younger brother and sister and also my parents, I also have one pet dog. I have much interest in writing for...