Tyrone Wrestling Rises Like a Phoenix
Rising like a phoenix, the Golden Eagles made a climatic comeback from a controversial loss at Huntingdon, bringing the Bellwood Blue Devils to their knees in a 60-9 victory.
The Eagles won 10 weight classes with five pins and five forfeits; Bellwood only managed to have two wins in the entire match.
Senior Zack Lash had his third, fastest pin in a match. Lash Wrestled BellWoods Hunter Foor where Lash performed the iconic "Lash Attack " that expelled Foor's demise in 47 seconds.
Junior Reese Wood wrestled Elias Alley, Alley made it through the 1st period but he met a grim fate in the beginning of the 2nd period.
Senior Jason "Butch" Barr Wrestled Bellwoods Pluebell. Pluebell wanted a win but Barr "wasn't having it" and Barr reversed on Pluebell then pinned him in a cradle in the 2nd period.
Heavyweight Braden Ewing wrestled Bellwoods Aarron Laird, Ewing dominated Laird for 2 periods until Laird got pinned.
Sophomore Andrew Weaver was looking to scrap, Bellwoods Xander Shank was looking to survive 3 periods. Weaver dominated Shank for 3 periods, nearly tech falling him but at the very end. Weaver pinned him with only 38 seconds remaining in the period.
Senior Ashton Sipes, Sophomore Lukas Walk, Junior Korry Walls, Freshman Logan Rumbereger, and Sophomore Remington Fleck all won by forfeits.
Bellwood only had two wrestlers, Julius Diossa and Ethan Norris, put points up on the board.
132 – Ashton Sipes won by forfeit (6-0)
138 – Lukas Walk won by forfeit (12-0)
145 – Reese Wood pinned Elias Alley, 2:15 (18-0)
152 – Julius Diossa dec. Brody Klein, 9-2 (18-3)
160 – Andrew Weaver pinned Xander Shank, 5:22 (24-3)
172 – Zack Lash pinned Hunter Foor, 0:47 (30-3)
189 – Jason Barr pinned Jason Pluebell, 3:17 (36-3)
215 – Ethan Norris pinned Curtis Wise, 1:39 (36-9)
285 – Braden Ewing pinned Aarron Laird, 3:29 (42-9)
106 – Korry Walls won by forfeit (48-9)
Tyrone wrestlers in bold.
Leave a Comment
About the Contributors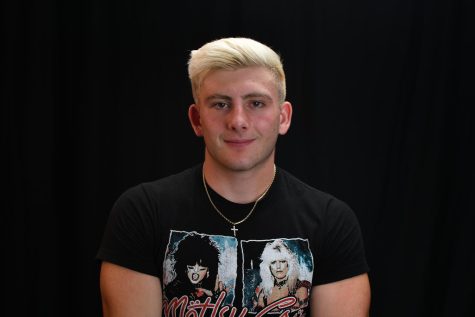 Jason Barr, staff writer
Hello, this is Jason Barr, but everyone calls me Butch. This is my second year of Eagle Eye and am currently a senior here at Tyrone; this year I'm going...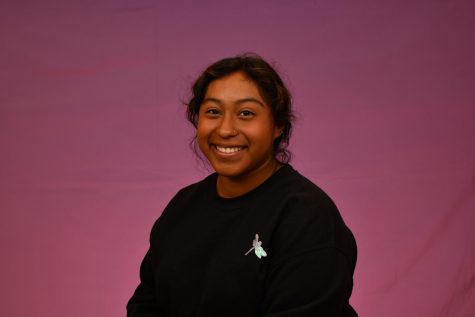 Ashlynn McKinney, Photo Editor
Hello, this is Ashlynn! She is a senior and this is her third and final year in Eagle Eye. She is very involved in her school community; she is an officer...