Tyrone Students Participate in Annual AgriScience Fair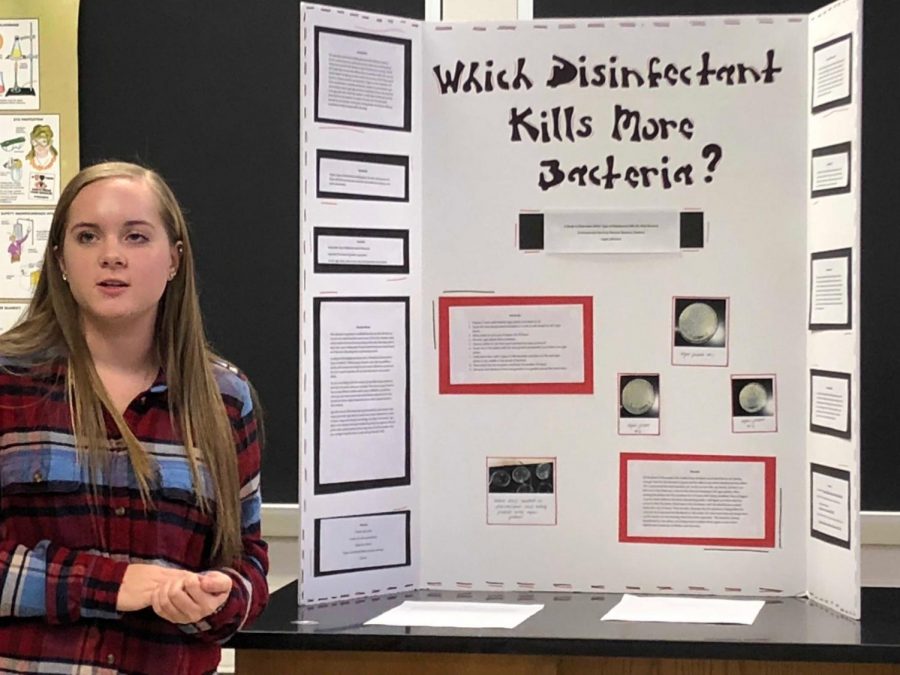 Fifty-seven Tyrone Area High School Agricultural Education students presented 51 AgriScience projects at the sixth annual Tyrone Area High School AgriScience Fair on December 6.
The project assignment was introduced to students in early September and will continue until May.  The students submitted scientific reports on November 29 and then PowerPoints or display boards on December 5.
There were four panels of judges in which the students presented to one panel.
The judges recommended 17 students to go straight state competition and a number of others to make changes and then resubmit their projects by December 20th.
The nine judges recognized the following students with special recognition: Professional Presentation – Karly Diebold, Taking a New Leap – Tommy Hicks, Best Presentation and Best Dressed – Garin Hoy, Most Promising Follow-Up Study – Kaylee Updike, Best Written Report – Jillian Williams, Cindy Lauper Award – Jayden Waite, and Best Background Research – Guy Williams.
The state competition is held in January at the PA Farm Show.
Those competing at states are Travis Yazzie, Logan Johnston, Karly Diebold, Kaylee Updike, Brody Rizzo, Wade Hendrickson, Haylee Blowers, Kaila Moon, Travis Hunter, Lyndsey Fleck, Jillian Williams, Garin Hoy, Abe Black, Alyssa Luciano, Reilly Ronan, Guy Williams, MaKenna LaRosa, Jacey Whitcomb, Bryan Kelly, Grace Peterson, Noah Frantz, Gracey Walk, and Shyanne Webster.