Tyrone Spoils Bald Eagle's Homecoming Night
The Golden Eagles were dominant on both sides of the ball en route to a 34-15 victory.
Tyrone has had a fair amount of injuries this season. The effect of that was seen last during last Friday's loss to Bellefonte. However, Tyrone got some good news on the injury report this week with the return of starting quarterback Denver Light who missed two games with an ankle injury.  Though he was limited, Light had a major impact in the 34-15 win for the Golden Eagles, throwing for 178 yards and two touchdowns in only three quarters of play.
"I was happy to be back.  It was good.  I tweaked the ankle a couple of times but the pain went away and I was feeling good," said Light after the game.
Bald Eagle jumped out to a quick lead after a 73-yard punt return by Gage McClenehan set them up inside Tyrone's 20. The next play quarterback Tyler Kreskovich turned a bad snap into a  20 yard touchdown scramble. Blake Roberts' PAT made the score 7-0 Bald Eagle.
Tyrone didn't take long to answer . On the first play of their next drive, junior Brandon Loose received a pitch to the right side, beat two defenders in the backfield, then burst down the sideline for a 75-yard score.
"
The defense has been playing really good the last few weeks. They have been all working together and everyone is flying to the ball on every play.
— Coach Wilson
That was just the first of several huge offensive plays for Tyrone. The next touchdown came after junior Parker Mitchell caught a ball from quarterback Denver Light and burned the Bald Eagle secondary for an 80-yard touchdown. Kicker Ethan Vipond converted the PAT for both touchdowns giving Tyrone a 14-7 lead going into halftime.
To open the second half Tyrone scored again on a 37-yard touchdown pass to senior Alex Weaver after a few penalties helped the Golden Eagle offense get into scoring position.
Though Tyrone's offense put up 34 points, the defense was the biggest star of the game. Particularly the secondary, who intercepted Bald Eagle's Tyler Kreskovich four times and limited Bald Eagle to just 104 yards passing.
"The defense has been playing really good the last few weeks," said Coach Wilson. "They have been all working together and everyone is flying to the ball on every play."
Bald Eagle fans certainly won't forget sophomore Parker Mitchell's name. Mitchell shined both offensively and defensively, finishing the game with a touchdown and 97 yards receiving, a touchdown and 73 yards passing, and two interceptions including the final one to seal Tyrone's 34-15 victory.
"Parker is just a great overall athlete. He can play multiple positions for us and has great football awareness," said Wilson.
This Friday night Tyrone plays the Clearfield Bison at home.
SCORE BY QUARTERS
Tyrone 7 7 13 7 –34
Bald Eagle Area 7 0 0 8 –15
First Quarter
BEA-Kresovich 20 run (Roberts kick), 6:56
T-Loose 75 run (Vipond kick), 6:36.
Second quarter
T-Mitchell 80 pass from Light (Vipond kick), 8:37
Third quarter
T-A. Weaver 37 pass from Light (kick failed), 9:15
T-Loose 2 run (Vipond kick)
Fourth quarter
T-Meredith 52 pass from Mitchell (Vipond kick), 11:50
BEA-Gates 37 pass from Kresovich (Bechdel pass from Kresovich), 8:17
INDIVIDUAL STATISTICS
RUSHING:
Tyrone-Loose 14-104, Albright 7-16, Light 3-0, R. Hicks 1-(-2), TEAM 1-(-5), Mitchell 4-(-6).
Bald Eagle Area-Kresovich 7-42, Young 10-37, Roberts 5-20, Dubbs 3-11, Hockenberry 4-7, Henry 1-5, McClenahan 1-2, TEAM 1-(-8).
PASSING:
Tyrone-Light 8-14-1-178, Mitchell 2-3-0-73.
Bald Eagle Area-Kresovich 12-30-4-117.
RECEIVING:
Tyrone-Mitchell 3-97, A. Weaver 2-49, Meredith 2-47, Lewis 2-35, Loose 1-23.
Bald Eagle Area-Henry 6-38, Gates 1-37, McClenahan 2-22, Turner 1-16, Gardner 1-4, Cohen 1-0.
INTERCEPTIONS:
Tyrone-A. Weaver 2, Mitchell 2.
Bald Eagle Area-McClenahan.
TEAM STATISTICS:
First Downs: Tyrone: 15 BEA: 11
Yards Rushing: Tyrone: 30-107 BEA: 32-116
Passing (comp.-att.-int): Tyrone: 10-17 BEA: 112-30-4
Passing Yards: Tyrone: 251 BEA: 117
Total Yards: Tyrone: 358 BEA: 233
Penalties-Yards: Tyrone: 7-47 BEA: 7-93
Punts-Avg: Tyrone: 6-35.5  BEA: 4-31.2
Leave a Comment
About the Contributors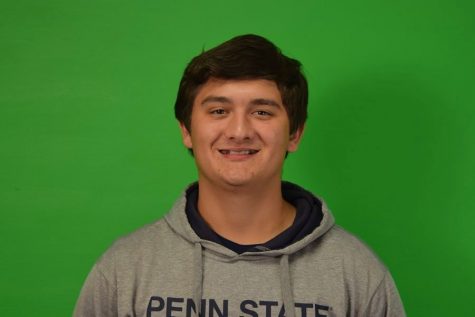 Asher Christine, Sports Editor
Hi my name is Asher Christine.  I'm a Senior here at Tyrone Area High School and this is my third year as an Eagle Eye staff member. The main reason I...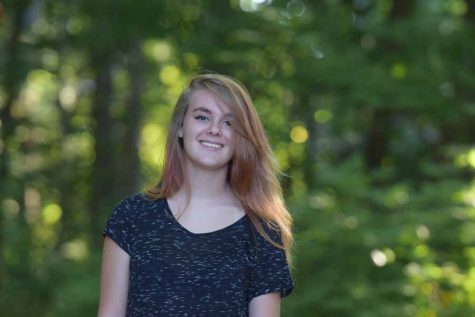 Jamie Lynch, Staff Photographer
This is Jamie Lynch's first year on the Eagle Eye News staff. She is in her Junior year and is also involved in the Youth Action Network, Student Council,...