Tyrone Girls Beat PV 4-2
Tyrone avenged a close early season loss at home to Penns Valley, winning 4-2 on the road.
Despite the cold weather, Tyrone was on their toes ready to play.
Tyrone scored first at 10:28 on a play that began with sophomore Briley Campbell receiving the ball in the midfield.
Campbell dribbled past her defender and found senior Chloe LaRosa running up the field. LaRosa saw an open lane to the goal and took it. She took off past the Penns Valley defense managing to lay the ball cleanly in the net.
Shortly after, Penns Valley tied the game 1-1 but just 4 minutes after the game was tied, Campbell made a run through the defense. Senior Liza Vance laid the ball off to Campbell for the score.
To end the first half and give Tyrone a 2-goal lead LaRosa put one more past the Penns Valley goalie and into the net. She was assisted by Campbell.
The second half started out with no scoring from either side. Junior Becca Lewis shot the ball up the field from the back line. LaRosa recieved this ball and went to goal. LaRosa scored making it 4-1.
Penns Valley managed to score one more time but that wouldn't happen again. Tyrone's defense shut Penns Valley out giving them no chances to score. Senior Rayann Walls made 9 saves to secure the win.
Tyrone 3 1 4
Penns Valley 1 1 2
First half:
T: LaRosa (Campbell) 10:48
PV: Falls (Unassisted) 14:55
T: Campbell (Vance) 18:03
T: LaRosa (Campbell) 22:29
Second half:
T: LaRosa (Lewis) 43:13
PV: Falls (Unassisted) 61:59
Tyrone (6-5)
Penns Valley (8-4)
Leave a Comment
About the Contributor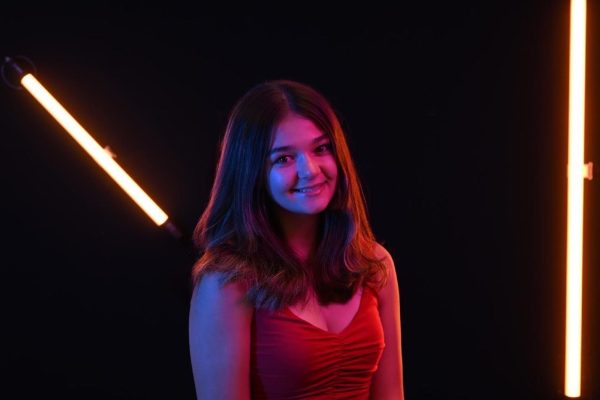 Elexis Hess, Features Editor
Lexi Hess is currently a junior at Tyrone Area High School. This is Lexi's third year on the Tyrone Eagle Eye News team. She has an interest in writing...