Tyrone Beats BG and Bellefonte for Back-to-Back Wins
The Lady Eagles went 2-0 for the week of defeating Bishop Guilfoyle 6-4 Saturday, September 24, and beat Bellefonte 3-1 on September 27.
Bishop Guilfoyle was a well-fought game from both teams. The game was close the entire time, but the Lady Eagles managed to pull through in the end to win.
Bishop Guilfoyle got an early lead on Tyrone 1-0 after Bishop Guilfoyle's Lainey Farabaugh scored 3 minutes in.
Senior Chloe LaRosa kicked back and scored just 2 minutes after, making it a tie game. The goal was assisted by sophomore Rylie Andrews.
Farabaugh went on to break through Tyrone's defense, scoring another goal, and gave Bishop Guilfoyle back the lead, making it 2-1.
Senior Eliza Vance took a shot outside the 18 and sent the ball soaring over Bishop Guilfoyle's keeper making it a tie game again. Vance was assisted by Andrews to end the first half.
Tyrone started the second half off strong with LaRosa scoring her second goal of the night. Larosa was assisted by sophomore Briley Campbell.
Tyrone now led 3-2, so they directed their focus to hold BG off. This defensive attempt was routed when BG's Lechner took a long shot outside the 18 scorings another goal for BG.
Tyrone came back fighting hard and LaRosa scored 2 more goals in just 3 minutes. Both goals were assisted by Vance.
Bishop Guilfoyle's Farabugh scored their last goal of the night to make it 5-4 with a few minutes left on the clock.
LaRosa put in one more goal, giving Tyrone a 2 goal lead over Bishop Guilfoyle. LaRosa was assisted by Vance to secure the win.
LaRosa also led the lady eagles in beating Bellefonte. LaRosa put one in the back of the net three minutes into the game to give Tyrone the lead. Senior Ally Partner assisted her.
Shortly after Bellefonte came back and scored their only goal of the night making it 1-1.
Tyrone's Campbell scored Tyrone's second goal of the night to give them the lead 2-1. Campbell was assisted by LaRosa.
LaRosa ended the first half scoring from outside the corner of the 18. Campbell assisted LaRosa in her goal.
In the second half, the Lady Eagles' defense blocked Bellefonte out keeping it a scoreless half.
Bishop Guilfoyle
Tyrone 2 4 6
BG 2 2 4
First half:
BG: Farabaugh (Unassisted) 2:53
T: LaRosa (R. Andrews) 5:30
BG: Farabaugh (Unassisted) 11:14
T: Vance (Andrews) 23:22
Second half:
T: LaRosa (Campbell) 40:59
BG: D. Lechner (Farabaugh) 55:25
T: LaRosa (Vance) 59:40
T: LaRosa (Vance) 62:36
BG: Farabaugh (Unassisted) 74:51
T: LaRosa (Vance) 77:01.
Tyrone (4-4)
BG (4-3)
Bellefonte 1 0 — 1
Tyrone 3 0 — 3
First Half: T–LaRosa (Partner), 3:10; B–A. Kasak (unassisted), 10:51; T–Campbell (LaRosa), 29:53; T–LaRosa (Campbell), 36:14.
Second Half: No scoring.
Records: Bellefonte (3-8), Tyrone (5-4).
Leave a Comment
About the Contributor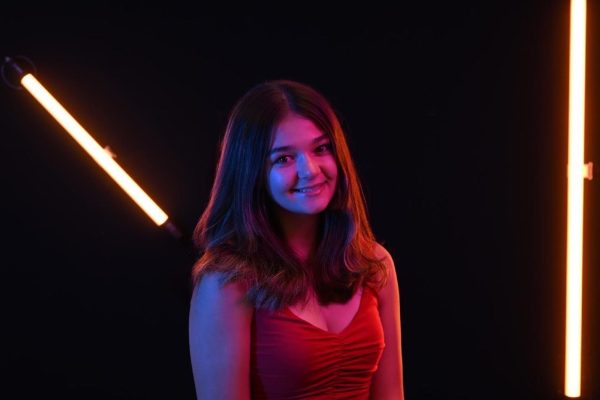 Elexis Hess, Features Editor
Lexi Hess is currently a junior at Tyrone Area High School. This is Lexi's third year on the Tyrone Eagle Eye News team. She has an interest in writing...