The Look Ahead: Bald Eagle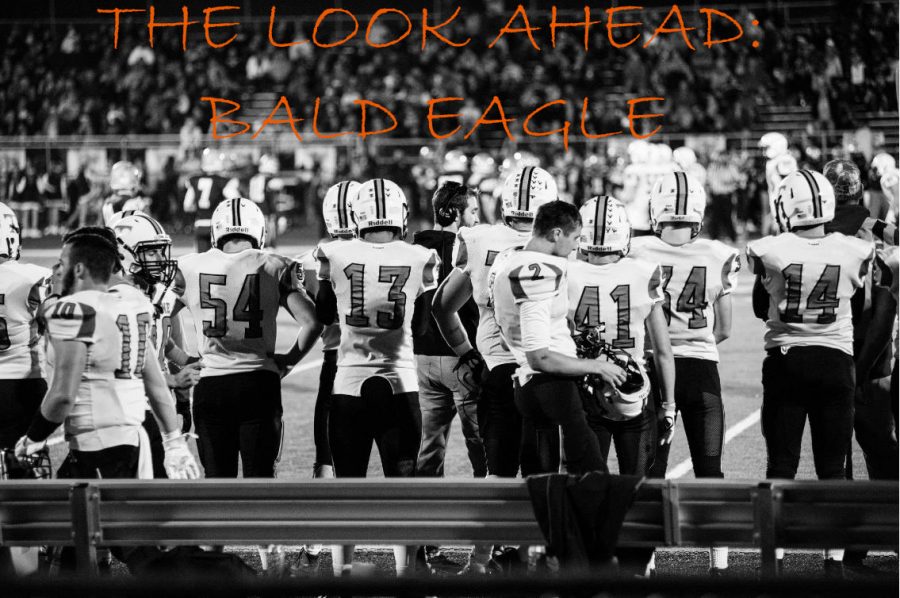 The 4-1 defending Mountain League Champion Bald Eagle Eagles travel to Gray field to battle the Golden Eagles. A win over Tyrone will secure BEA's spot in the playoffs.  On the other hand, the 2-3 Golden Eagles are already fighting for their playoff lives.
This game should be one of the tougher games this season, but not as tough as the Bellefonte game that ended in a 55-10 Tyrone loss.
"
"Bald Eagle is a good team, but if we go out and play with emotion I have faith that we can come out with the win," said senior wide receiver Brandon Homan."
— Brandon Homan
Bald Eagle is not a large in team size, but they play hard and are always ready to put up a fight.
"Bald Eagle is a good team, but if we go out and play with emotion I have faith that we can come out with the win," said Tyrone senior wide receiver Brandon Homan.
One of their better players, quarterback Jaden Jones is injured and may be limited, so senior Kaden Bittinger will likely start at quarterback.  Bittinger likes to run the ball right down the field. For the plays that Jones is in the game, Tyrone must look for and shut down the pass.
"We have to attack on defense, and we have to have eleven players attacking them every play. Our defensive backs have got to take away the deep pass but we say that every week anyway and that's a number one in our defensive game-plan. They have two outstanding quarterbacks, both of them present slightly different problems but both of them run the ball really well," said Tyrone Head Coach John Franco.
They also have a very shifty and quick wide receiver, senior Gage McClenahan. They like to give him the ball and let him make plays for them.
Last week Bald Eagle beat Central 30-7, and they gave Tyrone a run for their money. Bald Eagle also beat Bishop Carroll 29-6, and Tyrone had trouble with them as well.
Bald Eagle is a very good team and they play very good together and efficiently.
The Golden Eagle's will need to shut down the run to win the ballgame. Bald Eagle is a very run heavy team, and they also, like to bounce the ball outside a lot.
This week is a very important time in the season for Tyrone. If they win they could be securing a spot in the playoffs. If they lose they might not make the playoffs.
They are a good team and they are going to play hard nose football to the end.
Tyrone needs to go into this game and play with emotion to win this game.
Expect to see a battle.
About the Contributor
Cameron Brandt, Staff Writer
Hello, my name is Cameron Brandt. I am currently a senior for the 2019-2020 school year. This is my first year as a member of the Eagle Eye staff. This...