Phillipsburg Sends Tyrone Boys Soccer Home Disappointed
Earlier in the season, Tyrone got their first win in over a year against the Phillipsburg Mounties. The more recent match between the Golden Eagles and the Mountains ended up 6-1 in Phillipsburg's favor.
In the first ten minutes of the game, there was not much action. Both teams maintained an equal amount of ball possession. Although Phillipsnburg had more chances, Tyrone knew just how to shut them down.
Phillipsburg's first point was on an own goal that hit off one of Tyrone's defenders. This put 1-0 on the board in favor of the Mounties.
Phillipsburg attacks again with their forward player darting down the field. Tyrone's defense wasn't able to shut him down resulting in another goal for the Mounties.
After letting two shots end up in the back of the net, Tyrone's defense shut down every opportunity that Phillipsburg thought they had.
Sharing the same intensity as the defense, Tyrone's offense was making many attacks on the Mounties' side of the field.
One of these attacks consisted of a clean-up by junior Midfielder, Elijah Knarr. A Phillipsburg defender took a bad touch, Knarr stole the ball, had a break away, and Knarr netted his first varsity soccer goal, making the score 2-1.
Although Tyrone had a big step forward they took a few steps backward when fatigue started to roll in. In the second half, Tyrone let Phillipsburg score four more goals on them.
Despite a tough loss that should have been a win, it's times like this when the little things have to be celebrated. Knarr walked off the field with the first goal of his varsity career, and Tyrone now knew what to do to get better.
Leave a Comment
About the Contributor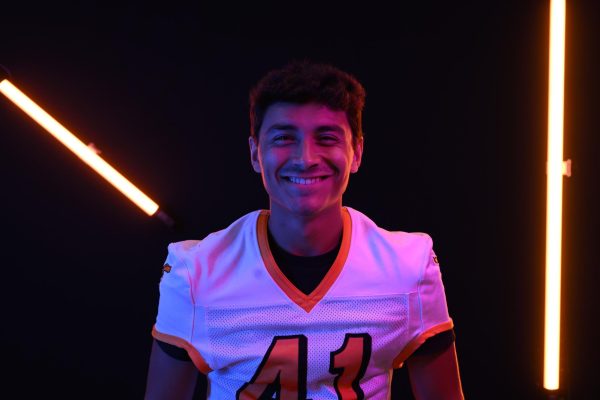 Rocky Romani, Staff Writer
Rocky Romani is a senior at Tyrone Area High School and is back for round four of his Eagle Eye membership. For the Eagle Eye, Rocky mainly covers sports...