Lewis and Grassi Compete in District Singles
Nicholas Lewis and Dean Grassi represented Tyrone at the District 6 AA Singles Tournament as the number one and number two players on the team, respectively.
Lewis had a bye that moved him into the quarterfinals, but Grassi had to win a play-in game to move on. He bested Ethan Varner of Huntingdon with a set score of 7-5, 6-0.
"It's like floating in the ocean on a stray plank; just staying alive baby," said Grassi.
Lewis had his first match of the day against Westmont Hilltop's Charlie Snee. He was able to move on to the semifinals after a marathon-like battle with a set score of 6-3, 1-6, 6-2.
"Winning and Wendy's Baconator has a similar taste—they're both mouth-watering," said Lewis.
Grassi lost in the quarterfinals to Juniata's Max Lauver, who was the number two seed for the entire tournament. Due to it being a single-elimination tournament, Grassi was done for the day.
Lewis played in the semifinals against Richland's V. Elangovan, who was the number one seed of the tournament. Lewis lost the match and ended for the day, just one match short of making the finals.
The Tyrone tennis doubles teams will be playing on Monday, May 3rd at the Mansion Park tennis courts for the District 6 AA Doubles Tournament. The teams of Nick Lewis & Kelton Raabe (1), and Dean Grassi & Andrew Savino (2), will be competing for the medal.
Leave a Comment
About the Contributor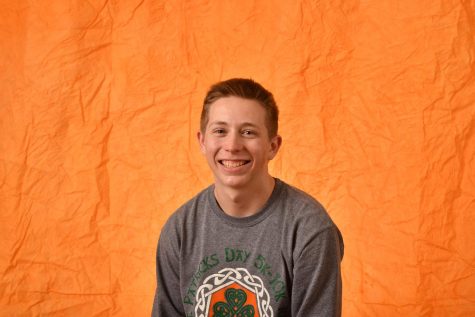 Kelton Raabe, Sports Editor
Kelton Raabe is a man of many talents. His hard work has earned him a promotion to Sports Editor in his third year on the Eagle Eye staff. You can catch...