JCliff's Top Five Films to See in April/May
Each month of the school year Eagle Eye writer Jonathan Clifton will recommend the best Hollywood has to offer
Hang on for a minute...we're trying to find some more stories you might like.
Every month a slew of movies come out, whether they are bad or good you may not know much about them or if they're worth seeing. Instead of wasting money on films that may not be very good, every month five movies will be selected as the most buzzed about movies to go see. Not many movies came out in April/May so this is a special edition with the highlights of these two months.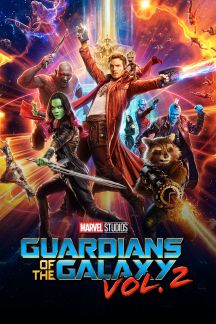 Guardians of the Galaxy Vol. 2, Rated: PG-13
The sequel to Marvel's fantastic, 80's music filled, engaging superhero movie brings back the intergalactic squad and displays a variety of songs in another incredible soundtrack. The movie introduces multiple new characters along with cameos from beloved 80's actors such as Kurt Russel, who plays Quinn's father, and Sylvester Stallone, who plays a small role as a commander. The movie includes new planets, new ideas, new love interests, and displays more of a relationship with the characters. Furthermore, Guardians will certainly appeal to everyone's love for the character Groot in this movie by introducing him as Baby Groot after the events in the first movie. Be sure to stay until the very end as director James Gunn has said there will be five post credit scenes instead of the typical one or two in a Marvel movie. The action comedy is solidly reviewed with an 81% on Rotten Tomatoes and is already promising to be a big hit this movie season.

Starring: Chris Pratt, Zoe Saldana, Dave Bautista, Michael Rooker, Karen Gillan, Pom Klementieff, Sean Gunn, Bradley Cooper, and Vin Diesel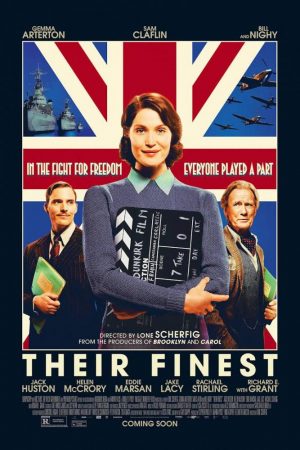 Their Finest, Rated: R
The British ministry turns to propaganda films to boost morale at home. Realizing their films could use "a woman's touch," the ministry hires Catrin Cole, played by The Voices' Gemma Arterton, as a scriptwriter in charge of writing the female dialogue. Although her artist husband looks down on her job, Catrin's natural flair quickly gets her noticed by cynical, witty lead scriptwriter Buckley, played by The Hunger Games: Catching Fire's, Sam Claflin. The movie definitely seems to be an appealing film for critics as it's currently rated fresh with an 87% on Rotten Tomatoes with highlights surrounding its balance between humor and drama.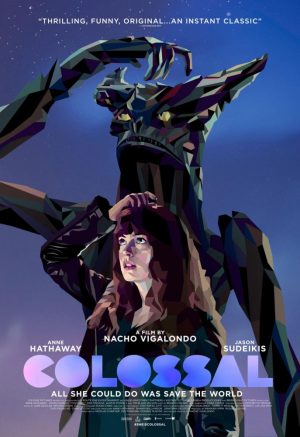 Colossal, Rated: R
The first science fiction movie (unless you count Guardians as one) on this list involves a solid cast with Anne Hathaway (Les Miserables, The Princes Diaries) starring as a woman whose down on her luck, gradually becomes connected to a giant monster marching down the streets of Seoul, South Korea. The movie delves into social topics as well as philosophical questions as Hathaway tries to figure out why her decisions in life make such a big impact in the world. A comedy, a romance, and a sci-fi flick all rolled up into one may seem like a huge disaster, but Colossal seems to be doing it right as critics are giving it a 79% fresh rating on Rotten Tomatoes.
Also starring: Jason Sudeikis, Tim Blake Nelson, and Dan Stevens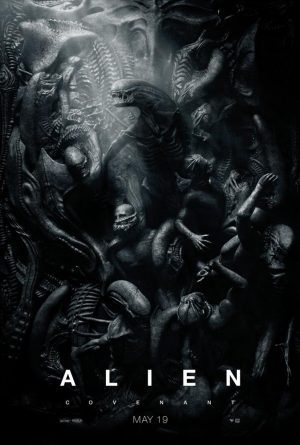 Alien: Covenant, Rated R
Ridley Scott adopts the name of his first major hit, Alien, to try and give some recognizable nostalgia to the fans of the series. However by doing so Scott also displays to audiences that although this is a follow up to the 2012 prequel Prometheus, it is going to incorporate more of the elements from the Alien franchise. Katherine Waterson (Steve Jobs, Fantastic Beasts and Where to Find Them) takes the role of the headstrong female lead this time around.  Some say more is better but that may not be the case in this situation as critics on Rotten Tomatoes are mixed on Covenant's involvement of the famous Xenomorphs and its sometimes formulaic run of events with the blockbuster receiving a 71% from critics which is just a point down from Prometheus's rating of 72%. Fans of the series were expecting this to be the big return of Scott especially after his last space movie, The Martian. Nostalgia plays a big part for its addition to this list along with the always fantastic Michael Fassbender reportedly giving another mesmerizing performance as Prometheus's android, David, and doubling as the Covenant's android, Walter.
Also starring: Danny Mcbride, Billy Crudup, Carmen Ejogo, Jussie Smollett, Callie Hernandez, Amy Seimetz, James Franco, and Guy Pearce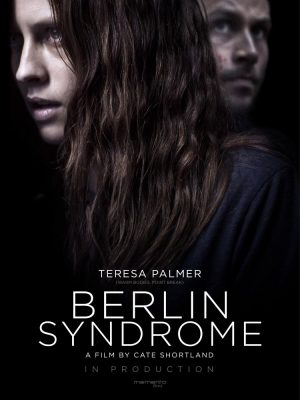 Berlin Syndrome, Rated R
A little marketing goes a long way in today's day and age. The trailer received a great response from social media users with it being shared and plastered all over the place. The movie centers on a girl, Clare, played by Light's Out's Teresa Palmer, who thinks she's met this great guy while backpacking through Europe. After some romanticizing and a small courtship over the course of a few days the two head back to his apartment but little does Clare know this "great guy" Andi, played by german actor Max Riemelt,  ends up being her worst nightmare as she ends up being imprisoned in his apartment. Berlin Syndrome first played at the Sundance movie festival and is the first commercial addition to the director's filmography. The thriller is approved by critics with a 78% on Rotten Tomatoes.
Honorable Mentions:
The Lost City of Z, Rated: PG-13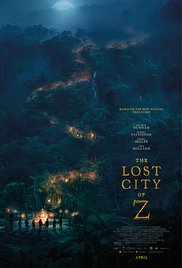 An exciting adventure story of an adventurer returning to the Amazon after finding an ancient civilization and no one believes him.
Starring: Charlie Hunnam, Robert Pattinson, Sienna Miller, and Tom Holland
Snatched, Rated: R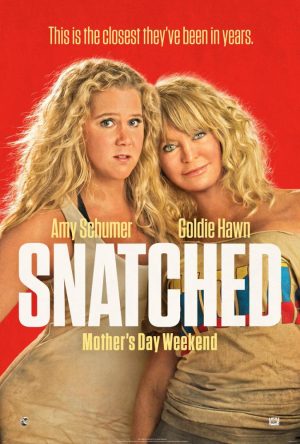 Amy Schumer's follow up to her commercial and critical hit, Trainwreck. The trailer looks silly and fun but can the movie embrace it?
Also starring: Goldie Hawn, Wanda Sykes, Ike Barinholtz, and Joan Cusack
Baywatch, Rated: R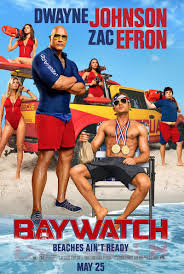 Following the trend of old TV properties being updated in a movie format, Baywatch embraces the cheesiness of the original show, but can it accomplish what other movies have done such as the 21 Jump Street franchise?
Starring: Dwayne Johnson, Zack Efron, Priyanka Chopra, Alexandra Daddario, Kelly Rohrbach, Jon Bass, Pamela Anderson, and David Hasselhoff