Boys Soccer Fall on Senior Night
The Cambria Heights Highlanders beat Tyrone 6-0 at home on Senior Night.
The Tyrone seniors recognized before the game were Brayden Daniels, Brandon Buss, Kevin Carper, Eric Sims, Micheal Labella, and Will Grot.
On the field, it was a rough first half for Tyrone, with Cambria Heights scoring 4 goals.
The Highlanders had a strong offensive formation and were able to pass through Tyrone's defense to score their first goal.
The Highlander offense was also able to create player triangles around defenders, as well as playing multiple passes through the defense, leading to two more goals given up by Tyrone.
During the first half, Tyrone tried to play the ball out by clearing, however, most of them were intercepted by Heights, leading to more offensive attacks and defensive-based plays for Tyrone.
In the second half, Tyrone stepped up their defense and was much more effective than in the first half.
Tyrone started to win more 50/50 chances, improved their passing, and was able to keep possession a lot longer than in the first half.
Some crosses from Tyrone's wingers were played, but the Heights defenders were able to get back in time and clear the ball away. Some crosses were also batted away by the CH goalkeeper.
The Highlanders had a tougher time penetrating the Tyrone defense in the second half, scoring only 2 goals in the half.
Unlike previous games, Tyrone was not able to force a penalty kick, leaving few chances to score against the Highlanders.
Leave a Comment
About the Contributor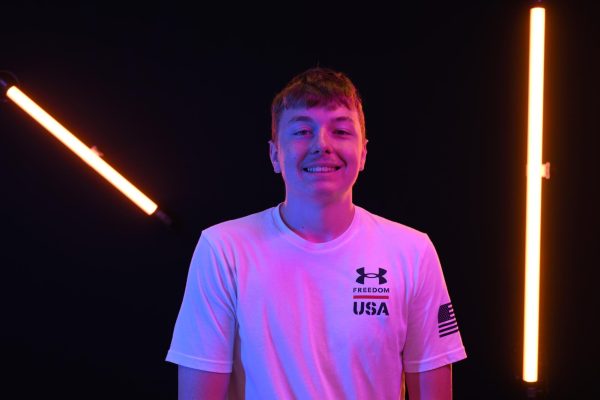 Elijah Knarr, Staff Writer
Hello, this is Elijah!  He is a senior this year, his second year in the Eagle Eye. Some of his favorite activities are playing soccer and hanging out...