Bearcats Fall to Eagles in Girls Tennis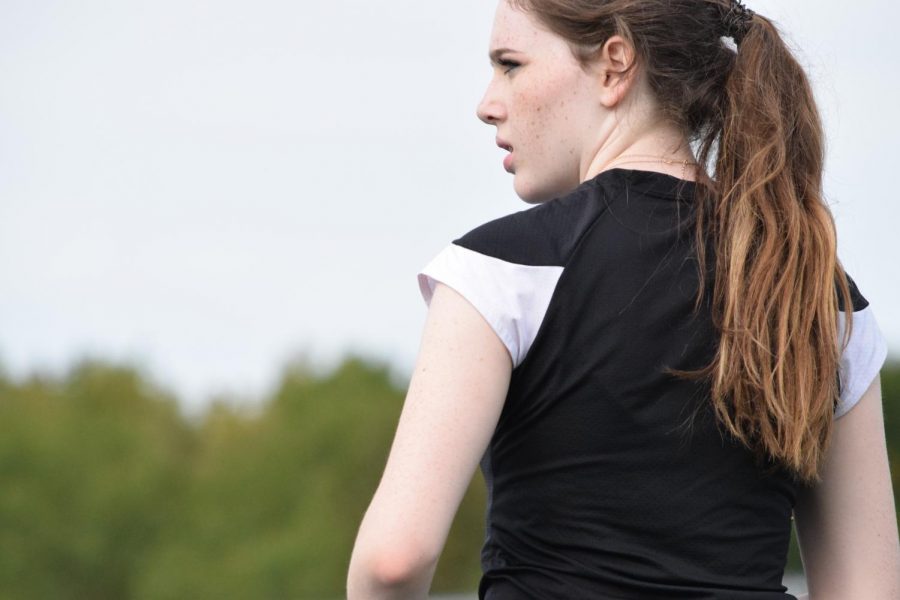 Girls tennis conquered Huntingdon 6-1 yesterday, Thursday, Sep. 13th. Although three girls from the top five were unable to play at the away match, the Eagles rallied together and rose to the challenge of a singles match. All five singles matches were wins for the Tyrone team.
This raises Tyrone's record to an undefeated 4-0.
Singles:
#1) Winnie Grot (T) def. Liv Vlasak (H) 6-3, 6-2.
#2) Megan Tepsic (T) def. Caroline Sliver (H) 7-5, 4-6, 10-4.
#3) Lindsey Walk (T) def. Alicyn Albaugh (H) 6-3, 6-0.
#4) Alicia Endress (T) def. Julia Thompson (H) 6-3, 6-2.
#5) Victoria Reese (T) def. Avalon Ritchey (H) 6-1, 6-0.
Doubles:
#1) Liv Vlasak, and Caroline Sliver (H) def. Ashlee Walk, and Lydia Irvin (T) 8-1.
#2) Bella Rhoades, and Rachel Stricek (T) def. Alicyn Albaugh, and Julia Thompson (H) 8-5.
About the Contributors
Hannah Gampe, Editor in Chief
Hello! My name is Hannah and I'm (finally) a senior at TAHS. I hope to be writing the swim stories and other student and alumni spotlights. This is my...
Megan Dale, Videographer
Megan Dale is a sophomore at Tyrone Area High School and is in her first year for the Eagle Eye. She enjoys digital art and wants to work illustrating...